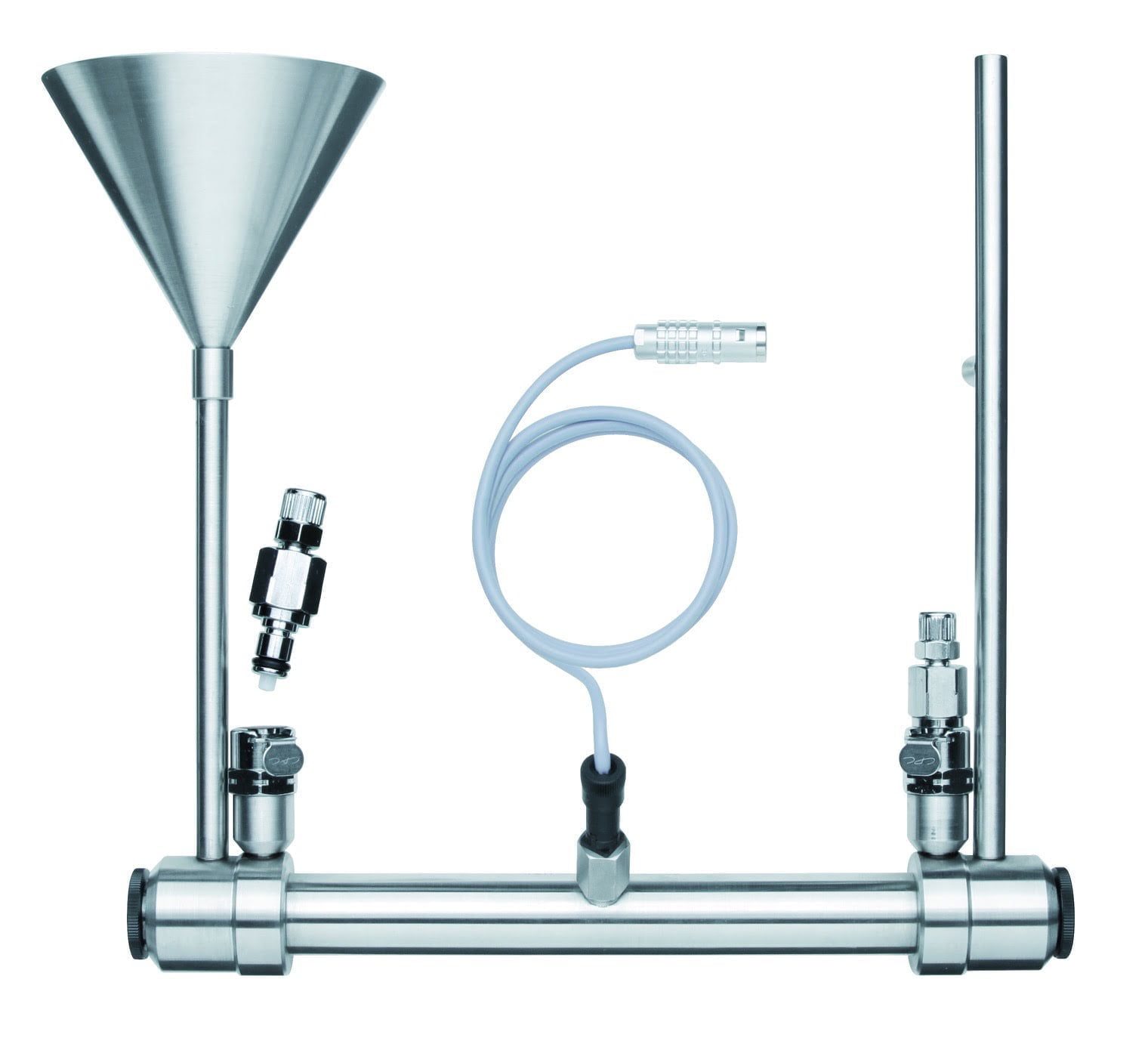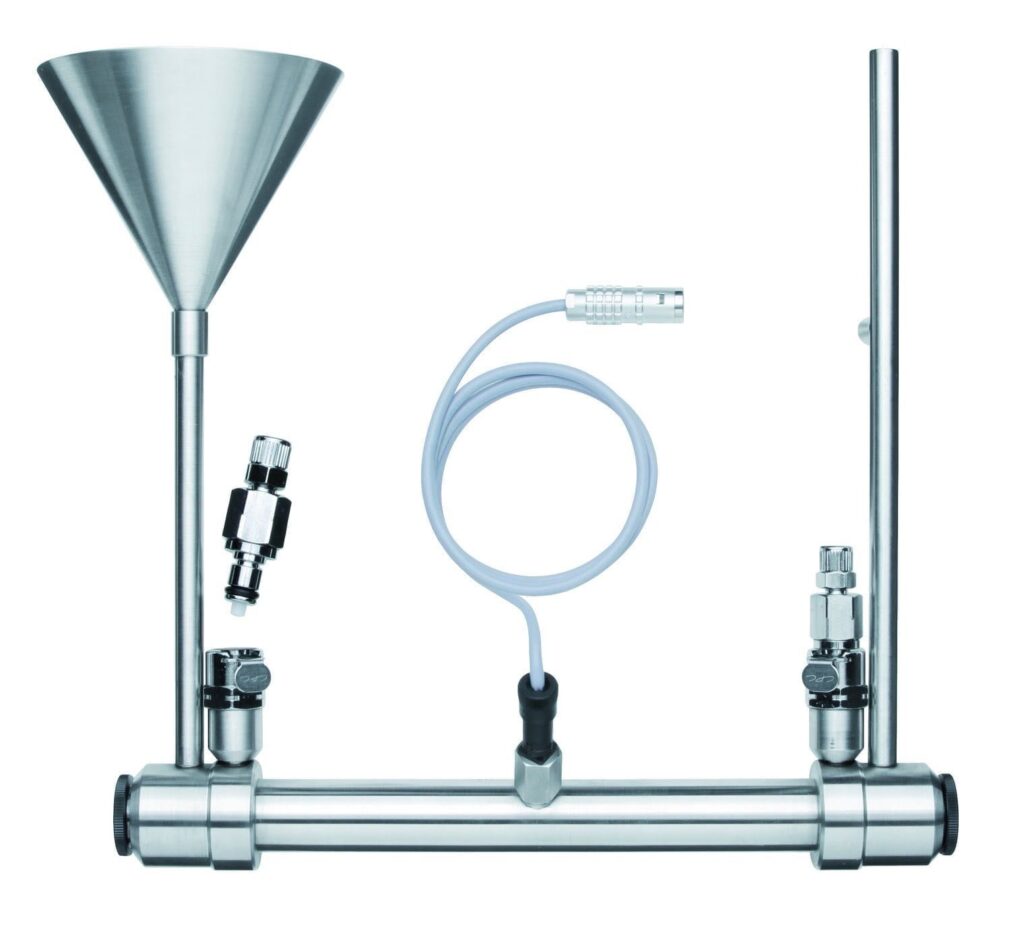 Flow-through tube with integrated temperature sensor
Tubes with funnel and riser for Polarimeter and Colorimeter
Robust stainless-steel
Simple filling with funnel
Available with thermostat hose connection
With integrated temperature sensor
Ideal to measure large sample quantities in flow-through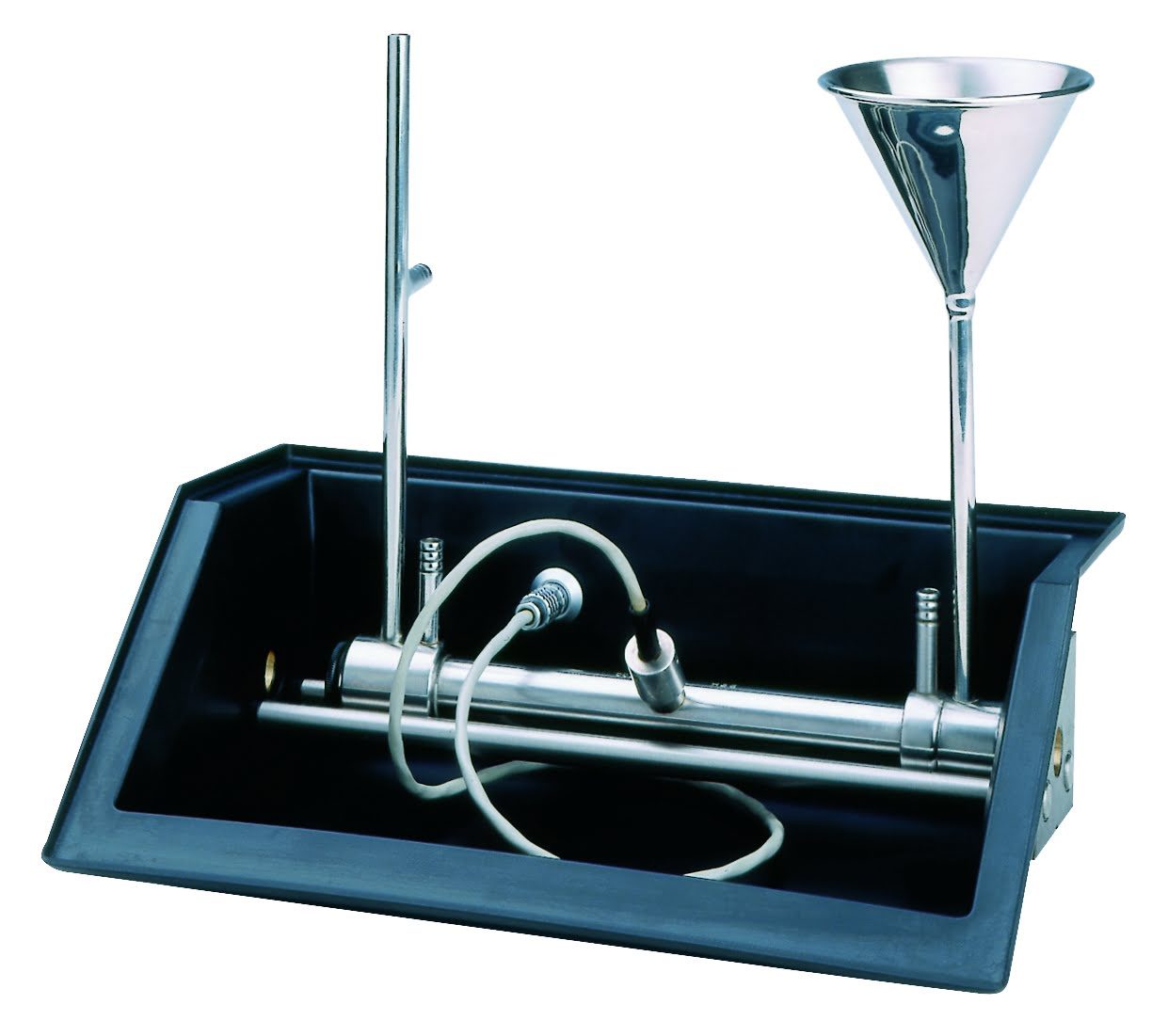 Learn more about this accessory
Flow-through tubes with funnel and riser are available with integrated:
Temperature sensor
Thermostats and additional hose connection for water circulator
Tube for manual sample changing, not thermostable
Only for Unipol, Polartronic V and H series, Saccharomat models with plug-in connection inside of the sample compartment
Polarimeter tubes of SCHMIDT+HAENSCH are designed for different applications. All tubes meet the ICUMSA recommendations, class A (±0.01%) and the corresponding specifications of the O.I.M.L. and the Australian
Standard K 157 regarding construction and precision. In general: Longer measuring tubes are more reliable than short ones. Sample heterogeneity and residues from previous samples have a larger influence on the accuracy of the
measurement when applying shorter tubes. Larger sample volumes ensure more stability. An exception is the case of
dark samples; a shorter measuring tube might be necessary due to the high absorption of light.
 ID-N° 3820
 ID-N° 3830
 Description
Length in mm
Volume in
ml
ID-N°
Polarimeter tube with
funnel and riser
6 mm hose connection for water circulator and integrated temperature sensor
100
12.0
3820
200
17.0
3830
+
external waterbath necessary
Do you have any questions about this product?