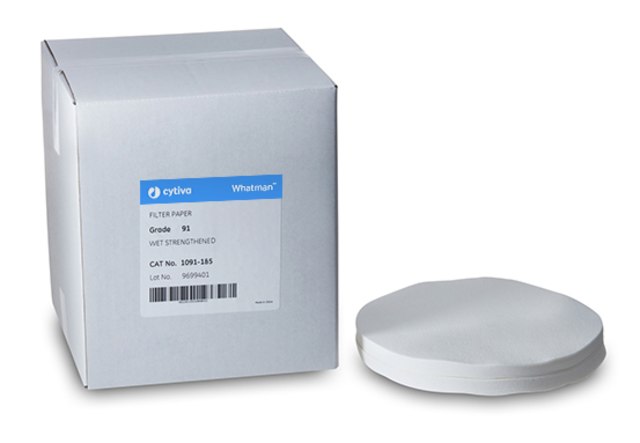 Whatman® qualitative filter paper
150mm diameter
140mm diameter
100 pieces

cellulose

sheets

Grade 91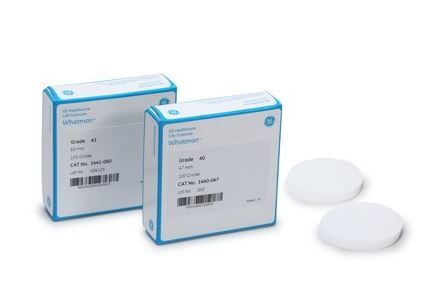 Learn more about this accessory
These extremely strong filter papers have a high wet strength due to the addition of a small quantity of chemically stable resin. Normal qualitative applications will not introduce any significant impurities into the filtrate. The resins do, however, contain nitrogen so these grades should not be used in Kjeldahl estimations, etc. Some wet strengthened grades are available in folded (prepleated) forms.
ID-N° 12128 – 150mm diameter
ID-N° 12634 – 140mm diameter
cellulose filters
circles
2 psi wet burst
70 sec/100 mL speed (Herzberg)
10 μm (Particle retention)
Do you have any questions about this product?