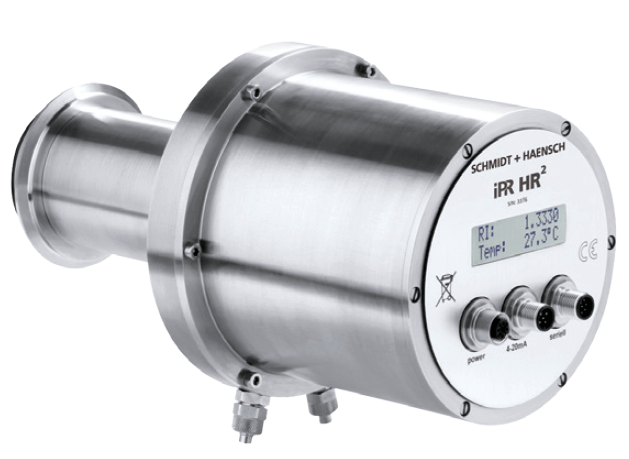 High-Resolution Refractometer
SCHMIDT + HAENSCH is proud to present the in-Line Process Refractometer High Resulution 2  model. This inline refractometer is perfect for all applications where a measuring needs to be as precise as laboratory testing. The iPR-HR2 is unrivaled in accuracy and can most certainly be claimed the world's most precise process sensor.
With a special water cooling system, the iPR-HR2 not only allows measuring in hot process environments and cleaning in place (CIP) – it also and ensures reliable measurements throughout its long product life span. 
World's most precise process sensor with a broad variety of applications
Equals laboratory analysis
perfect reliability in even the toughest process conditions and testing of aggressive chemicals
simple and certified calibration of the highest standards
Technically easy to implement and low-cost connections
compliant with international food & beverage regulations and standards
This device helps you to perfectly monitor and control your production process. Similar to laboratory refractometers iPR-HR2 is a stand alone process sensor with an integrated, illuminated display, which does not require an external electronic unit. Its special design and electronic configuration makes it highly flexible and very easy to operate. Connecting and programming the device using Windows software is also very simple. Optionally, a data logger is available.
This device delivers the highest resolution on the worldwide market: up to 5 x 10-6 RI (2 x 103 Brix), precision up to +/- 4 x 10-6 RI (+/- 2 x 10-2 Brix).
The iPR-HR2 delivers lab quality industrial measurements for food and beverage, chemical, and packaging industries, as well as for the pharmaceutical and medical industries.
Applications include condensate measurement, control of disinfectants for packaging, purity control for pharmaceuticals, liquid-liquid extraction and many more.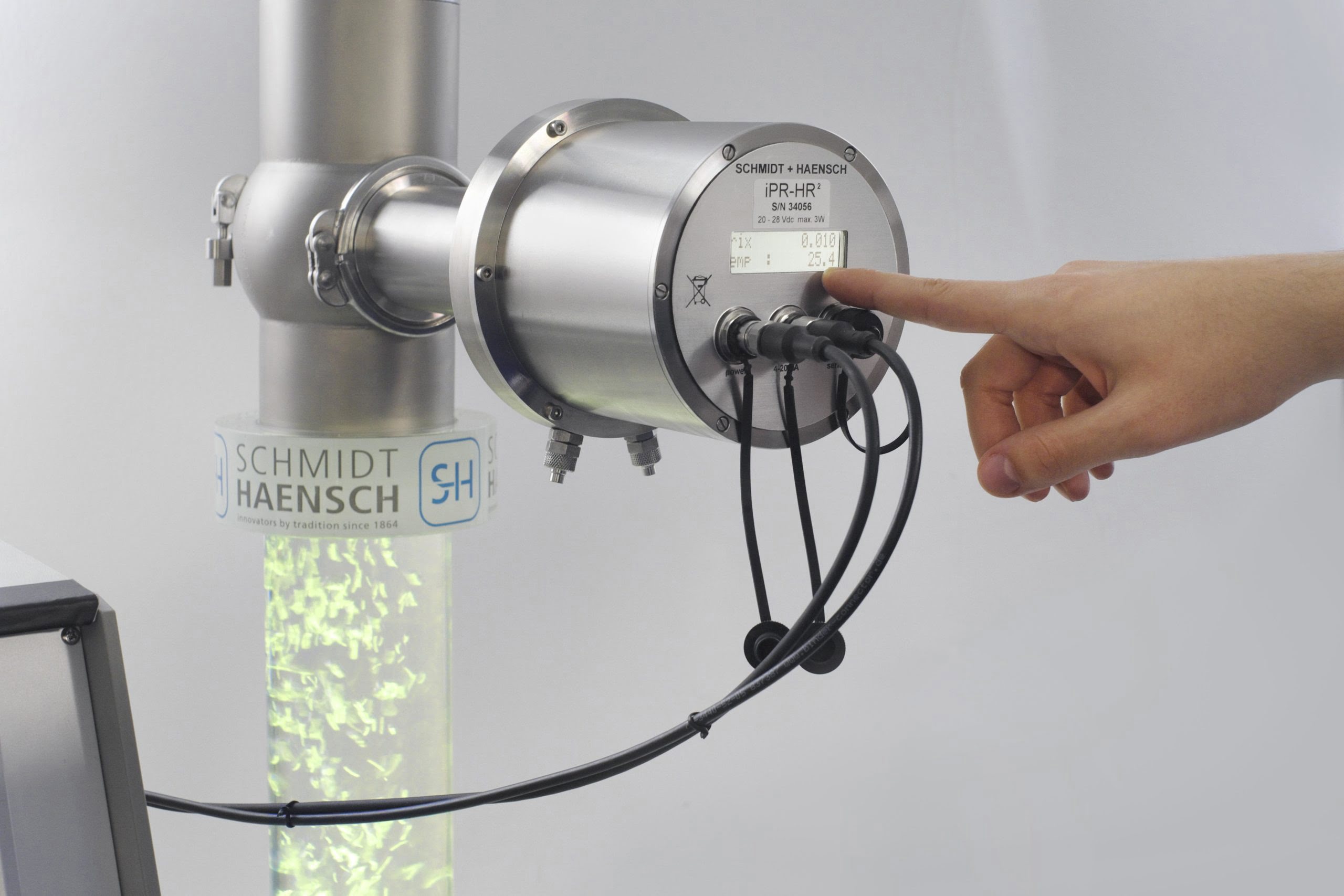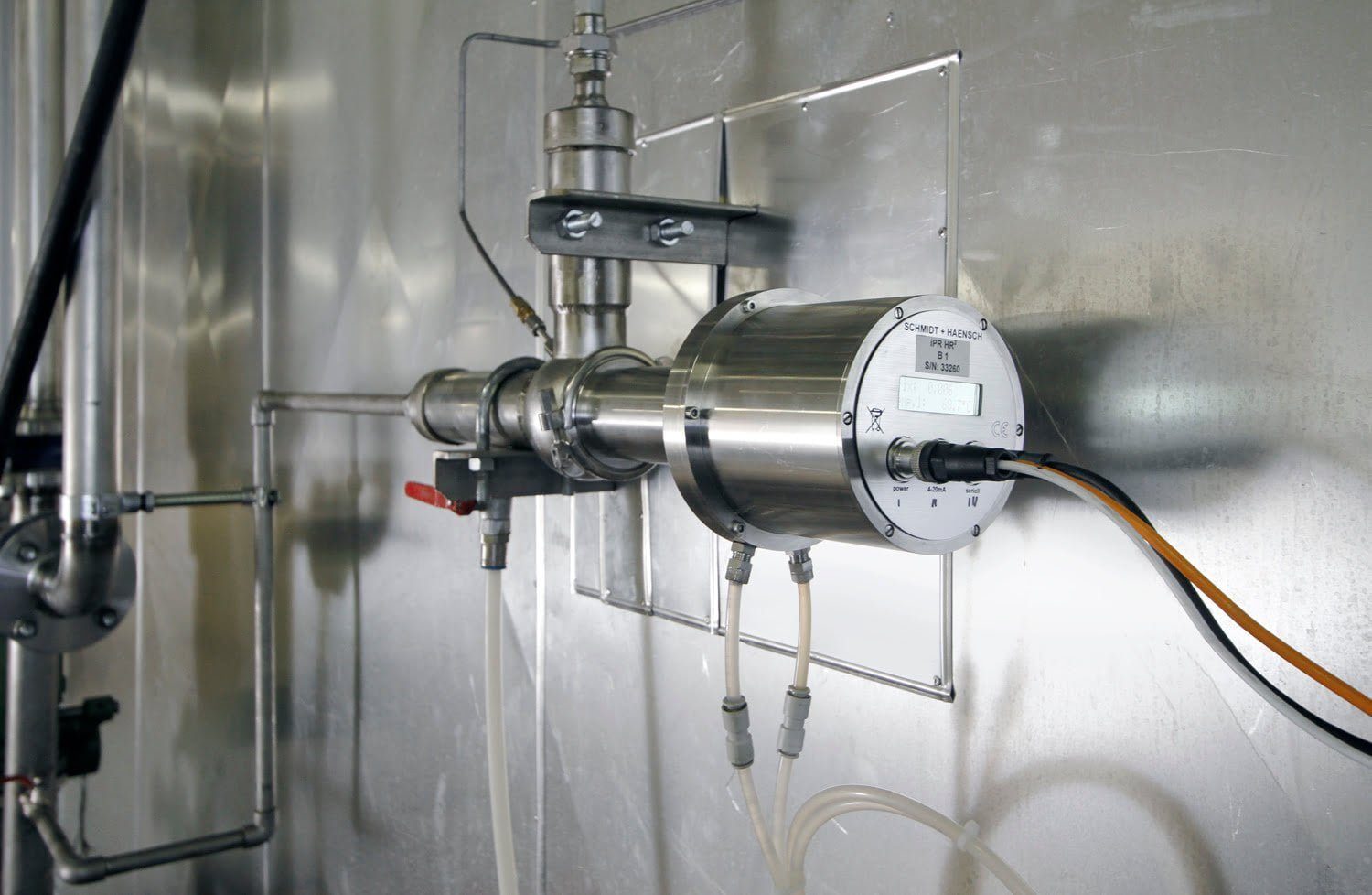 This process refractometer is robust in the roughest conditions while being the world's most precise process sensor. With a certified IP69K protection class tested by the reliable German standardization institution TÜV, it can simultaneously withstand aggressive chemicals and high temperatures. The iPR-HR3 guarantees high resolution and high precision in even the toughest conditions.
For flexibility in use, the product has two analog and two digital interfaces so that the measuring head can be fully and easily integrated into the production process.
A selection of cost-effective process flanges, the VariVent, and other connection devices accompany the iPR-H3, with which the instrument is technically easy to implement.
With the pig pipe addition, the iPR-H3 allows for Cleaning In Place (CIP).
User scales
Four scales temperature compensated (e.g. Brix, Oechsel, H2O2)
Measuring range refractive index
 RI
Resolution refractive index
 RI
Measuring range Brix
(automatic temperature correction)
Resolution Brix
Precision refractive index / Brix
Temperature precision
Temperature resolution
Process temperature
 Up to 100 °C(with water connection)
Ambient temperature
O °C to 45 °C
Process contact material
YAG; stainless steel, optional: PTFE
Max. pressure
Power supply
Light source
 LED
Analogue data output
 – active output

Burden 500 ]

Digital output
Two digital limit switches (up to 1 A). One serial communication via RS232, RS422 (switchable) or USB
Display
Integrated- user programmable, two lines
Software
Configuration program for:

serial output, analog output, monitoring of measured values and saving

Process connection
optional: VariVent-Inline (Tuchenhagen) or APV-Inline (APV)
Other options
Prism cleaning unit
Dimension
328.3 mm x 149 mm (length x diameter)
Weight
5500 g
Application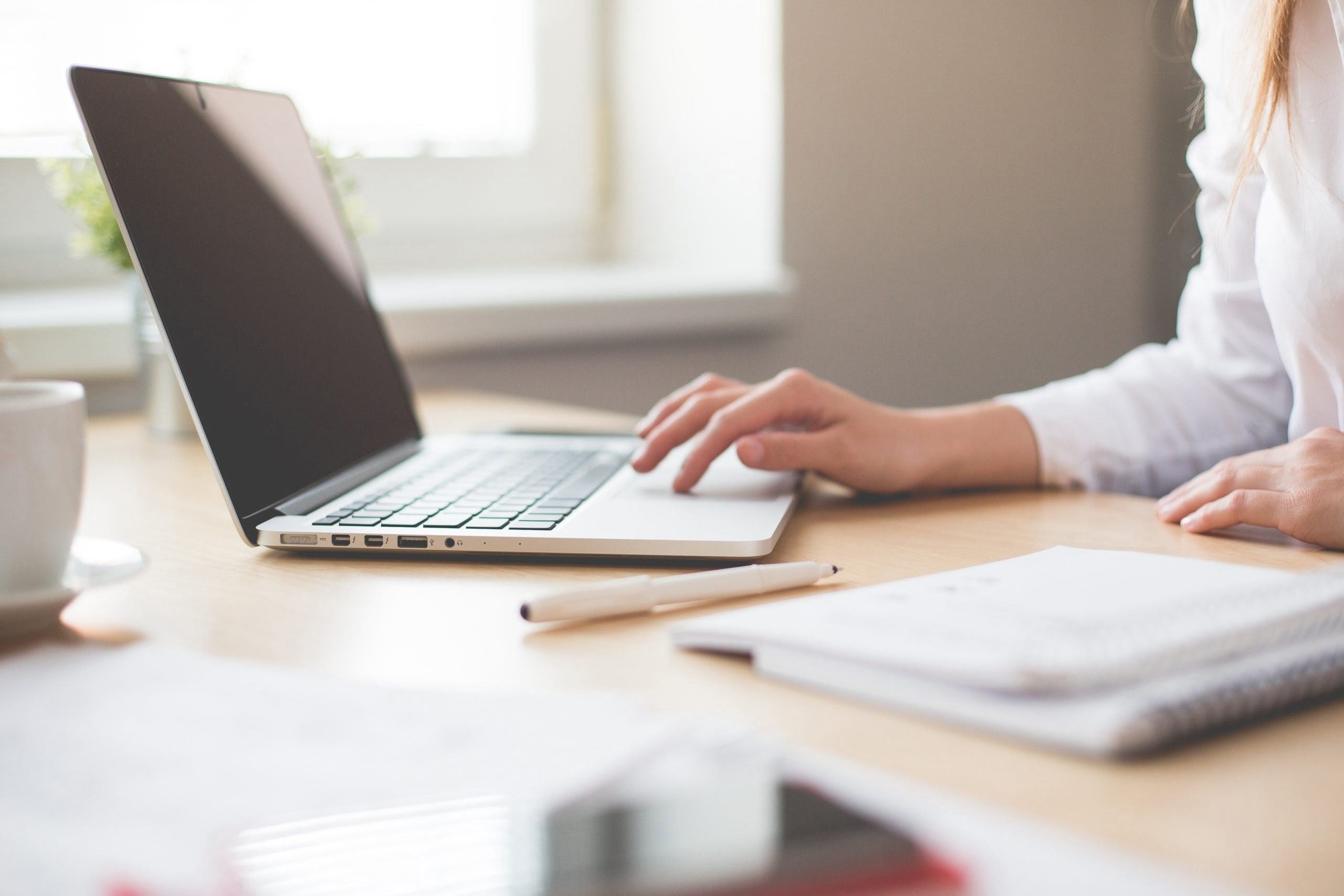 Learn more about this product
Do you have any questions about this product?