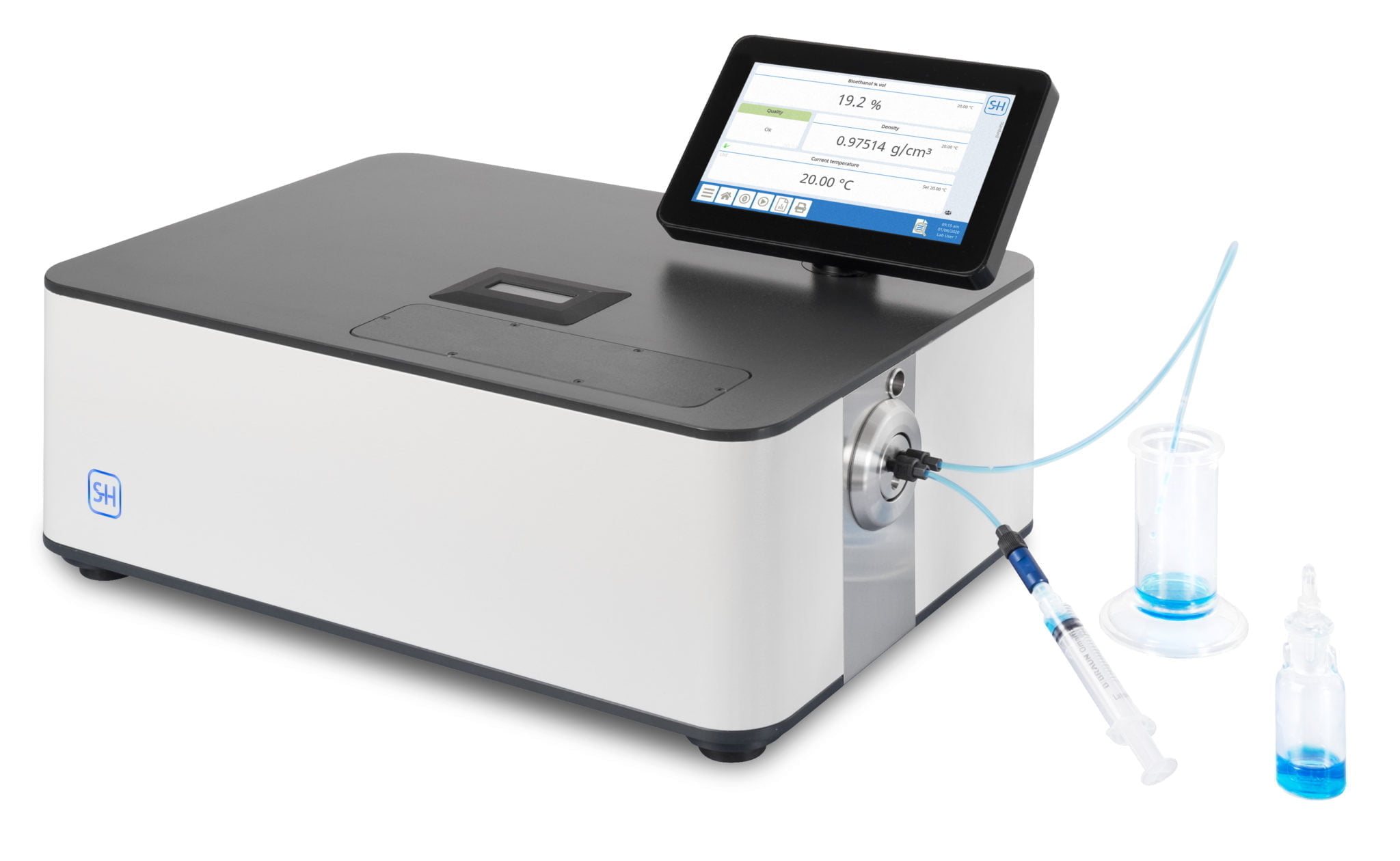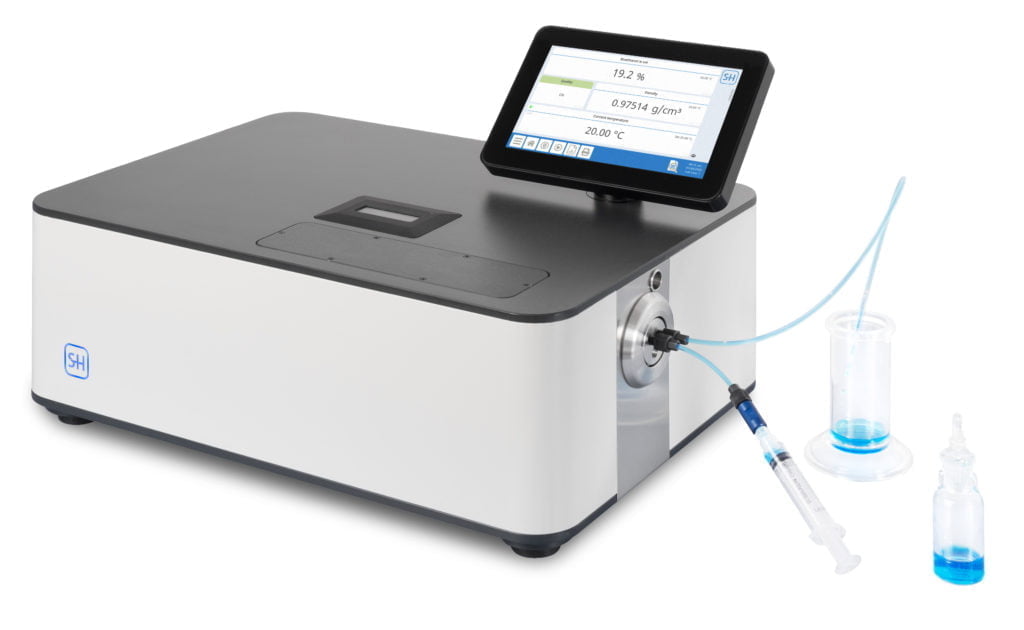 Density and concentration measurement
This practical benchtop density meter with sleek design by SCHMIDT + HAENSCH offers precise and reliable measurements: with the proven oscillating U-tube principle, the VariDens provides density and concentration measurements of pharmaceutical products, chemicals, and petrochemicals. Our density meter takes the proven SCHMIDT + HAENSCH technology to a new level, combining it with innovation and all the technical features of the VariSeries, polarimeter, and refractometers.
ID-N° 33002 (multiple variations in specifications below) 
Modular use, connectable to your internet browser and tablet or device of your choice
Intuitive user interface, multiple users
Fast temperature control
Easy cleaning
Maintenance free
Compliant with 21 CFR part 11
ELN/LIMS ready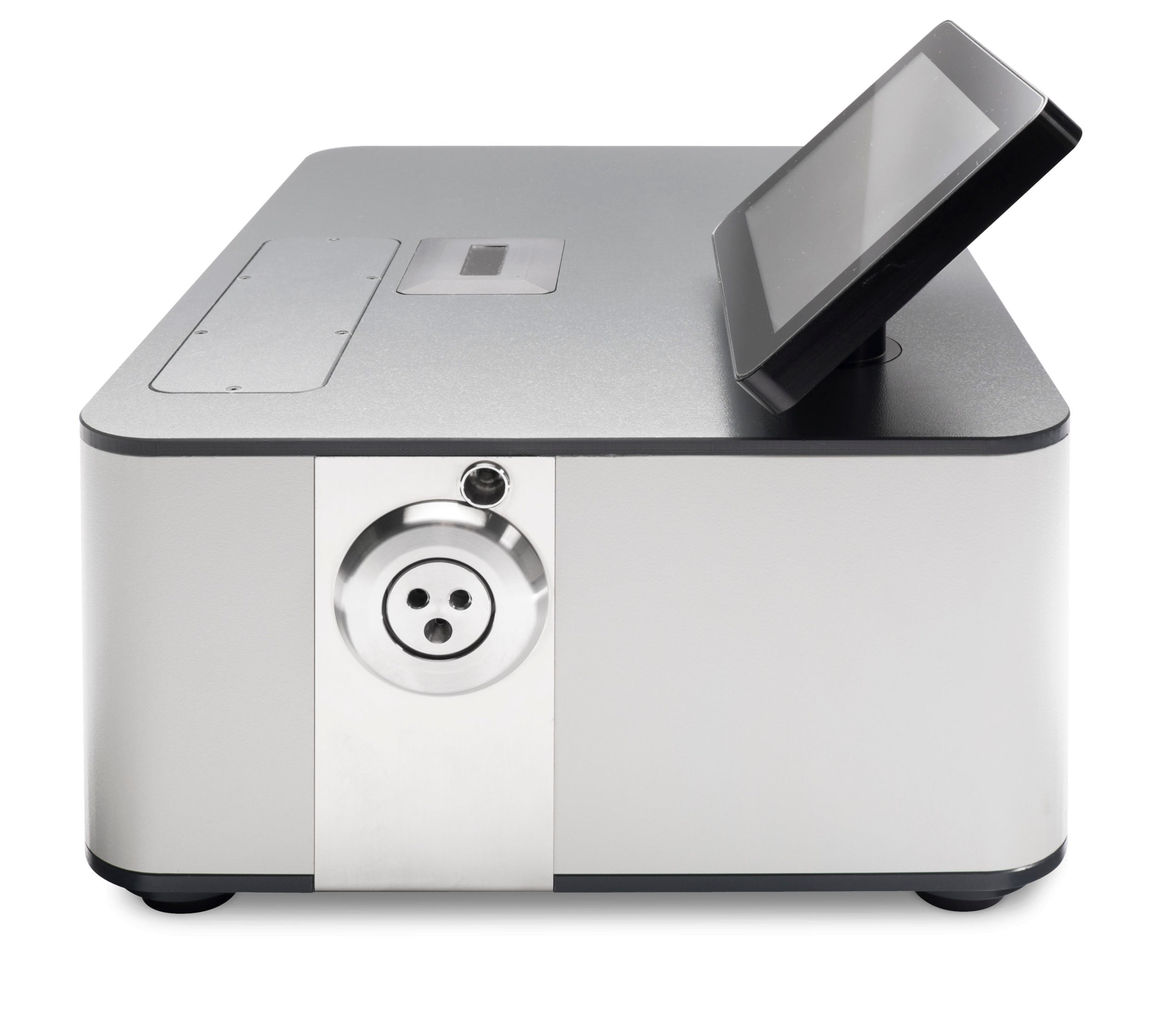 The VariDens is a robust , sealed, stand-alone system with the flexibility to handle any measuring inquiry in even the harshest environments. Density determination for liquid substances and concentration measurements are made simple with the modular display that can be adapted and combined with the other VariSeries instruments. As part of the VariFamily the VariDens can be used by different users simultaneously, enabling lab managers to handle and sign off data while lab technicians are still measuring.
SCHMIDT + HAENSCH offers reliable density and concentration measurement solutions for the food and beverage, pharmaceutical, chemical, cosmetics, petrochemical industries, and more. By ordering the pharma-ready version of the VariDens, you will receive all documents, options, and methods to comply with the 21 CFR part 11 standard. Multiple reference alcohol tables, precision density resolution, USB and ethernet, serial output, and a wide range of accessories solve the most challenging applications.
All our benchtop instruments are built in enduring and robust materials, ensuring the instrument's longevity in even the harshest conditions.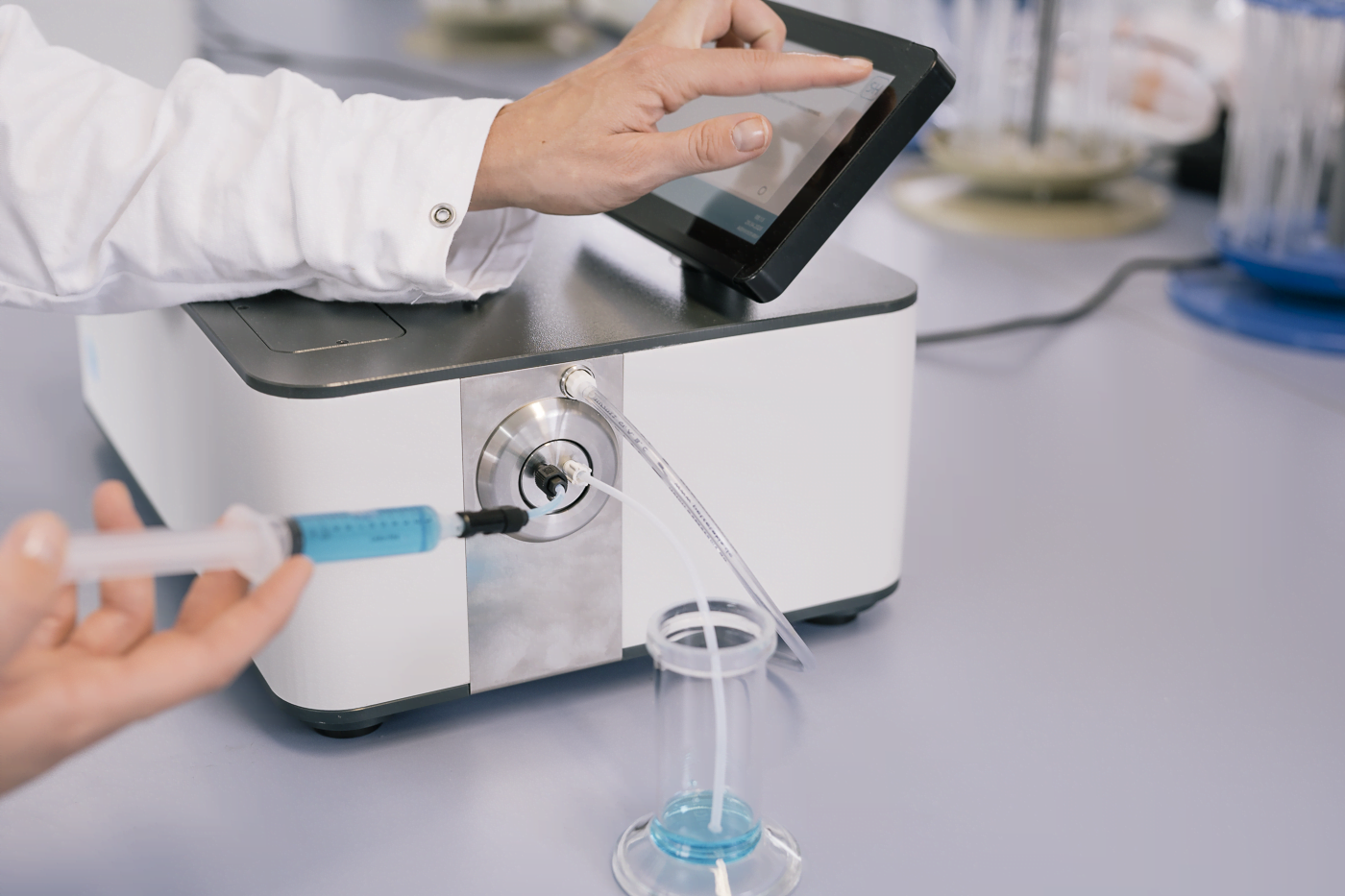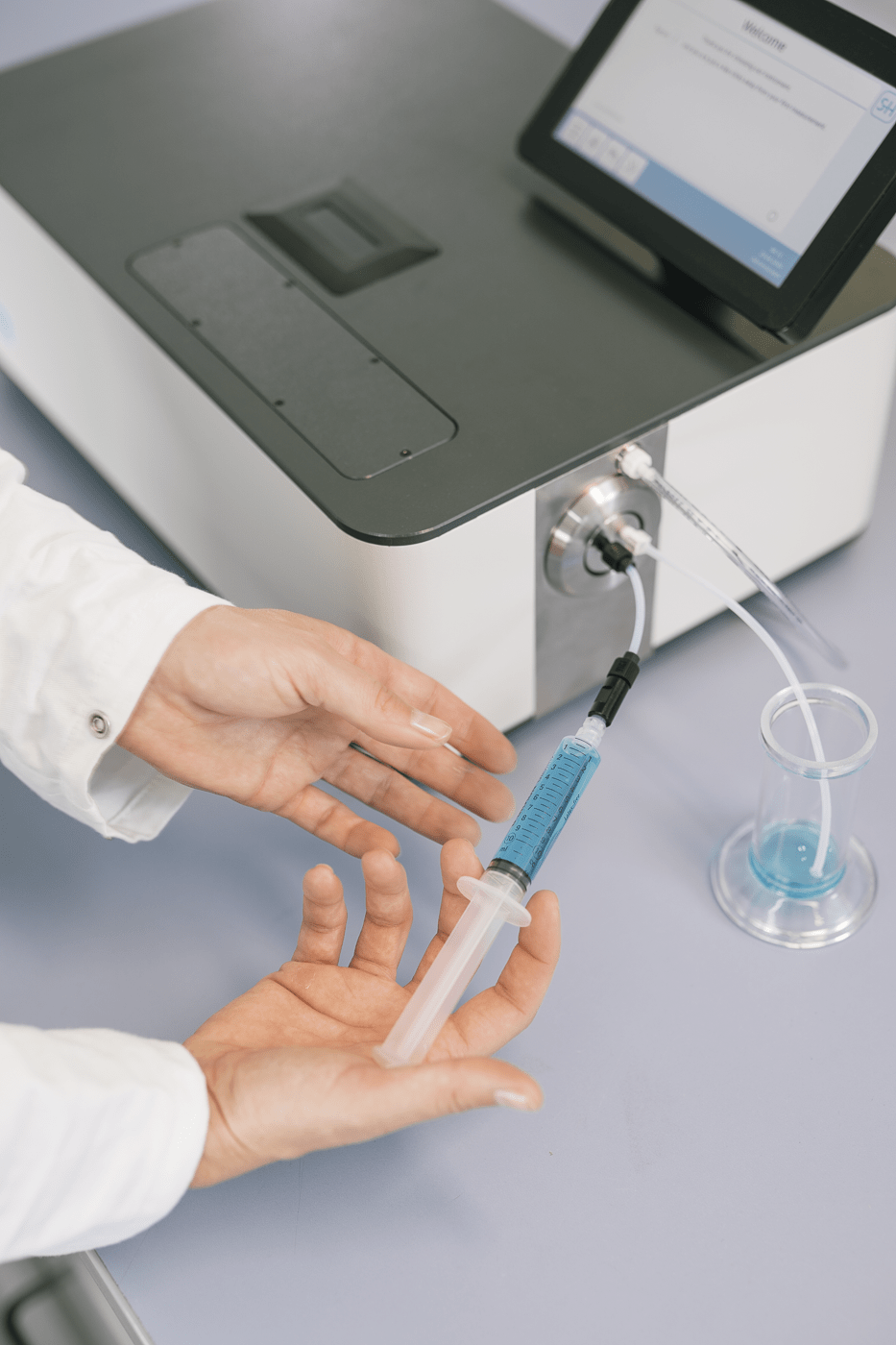 The SCHMIDT + HAENSCH VariDens Density Meter offers an optional moisture and air pressure sensor, and accurate temperature control programs provide the extended usage also in difficult environmental conditions. Made in Germany and stress tested, the VariDens density meter is prepared for a long product lifecycle and durable operation. Intuitive user-friendly software and the large Color-TFT Touchscreen reduce the setup times for protocols and add powerful trouble-shooting capabilities. Common accessories and robust exchangeable fittings reduce installation expense and save time evaluating third party products. The VariDens Density Meter can be combined with other SCHMIDT + HAENSCH laboratory instruments, such as Refractometers, which allow this instrument also to be used for complex analyses. This unique modular capability combined with advanced interior design sets a new standard for density measurement instruments. The VariDens ensures for you a consistent manufacturing process and allows tighter tolerances on the results, reducing costs and increasing product quality.
Specifications
VariDens C
VariDens B
Measuring range
0 – 3 g/cm3
Temperature range
10 – 95 °C* (regulated Peltier thermoelement)
Pressure range
0 to 10 bar, (0 to 1 MPa)
Density accuracy
± 0.0005 g/cm3
± 0.00005 g/cm3
Resolution
0.0001 g/cm3
0.00001 g/cm3
Reproducibility
± 0.0002 g/cm3
± 0.00002 g/cm3
Temperature accuracy
± 0.05 °C
± 0.03 °C
Resolution
0.01 °C
0.001 °C
Reproducability
± 0.02 °C
± 0.01 °C
Wetted parts
Borosilicate glass, PTFE
Bubble detection
Yes (combined: visual-electronic)
Drying
Integrated air pump
Temperature compensation
Yes
Minimum sample amount
Approx. 1.5 ml
Measuring time per sample**
 < 10 sec
< 30 sec
Display
None or 7″ touchscreen, 800 x 480 Pixel
Interfaces
Ethernet 10/100/1000, RS232, SuH-Connector, USB, WLAN***, Modbus***, Canbus***, Profibus***
Ambient conditions
Temperature 10 °C to 35 °C, Humidity < 85% not condensing
Power supply
VAC 90-265; 50/60 Hz;

150 maximum

Dimensions
With display: 310 x 220 x 235 mm (W x D x H) / without display: 310 x 220 x 150 mm (W x D x H)
Standards
 International Pharmacopoeia, ASTM, AOAC, DIN, FDA, ICUMSA and others
Please configure the product using our configurator on the left. We will receive this information and be in touch with you shortly to discuss your requirements. You can also leave the configuration empty and one of our team can help you with your enquiry.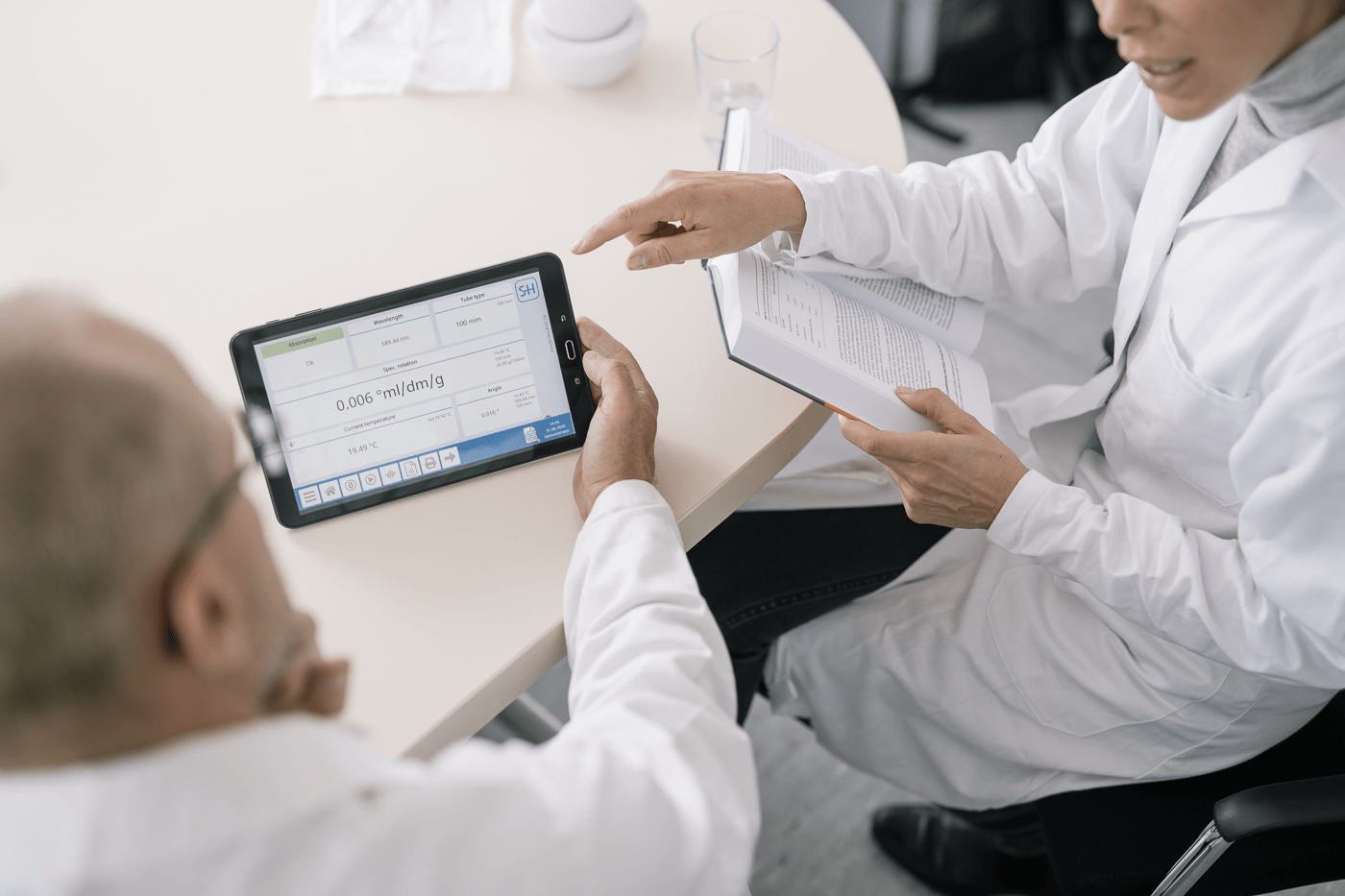 Learn more about this product
Do you have any questions about this product?