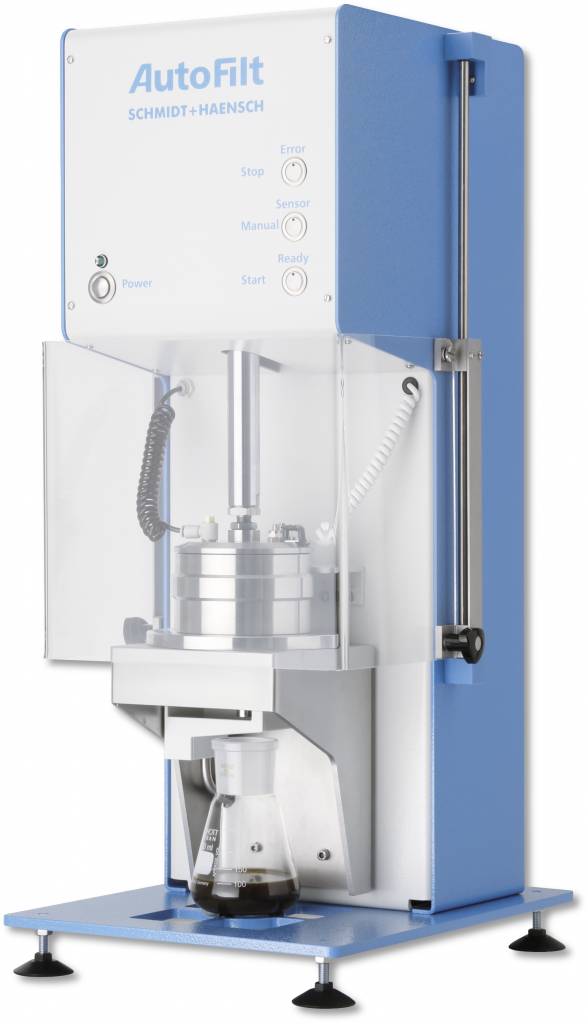 Automatic Filtration - chemical free
SCHMIDT + HAENSCH's fully automatic pressure filtration unit AutoFilt Z is unleaded, hence works without clarifying agent, avoiding environmentally hazardous clarification chemicals which normally are used for the clarification of highly colored sugar samples. Filtration units are a necessary and useful complement to the SCHMIDT + HAENSCH polarimetric sugar analysis. AutoFilt Z filters all undissolved solids and significantly shortens the filtration of sugar samples.
Fast filtration, automatically adjusted to sample characteristics
Sensor controlled operation ensuring a constant filtrate volume
Automated discarding of pre- and post-filtrate for high quality samples

Envionmentally-friendly preparation, ideal for SCHMIDT + HAENSCH polarimeters

Contamination-free filtration due to direct sample input
Lead-free sample preparation of first pressed juice of sugar beets and sugar canes without lead acid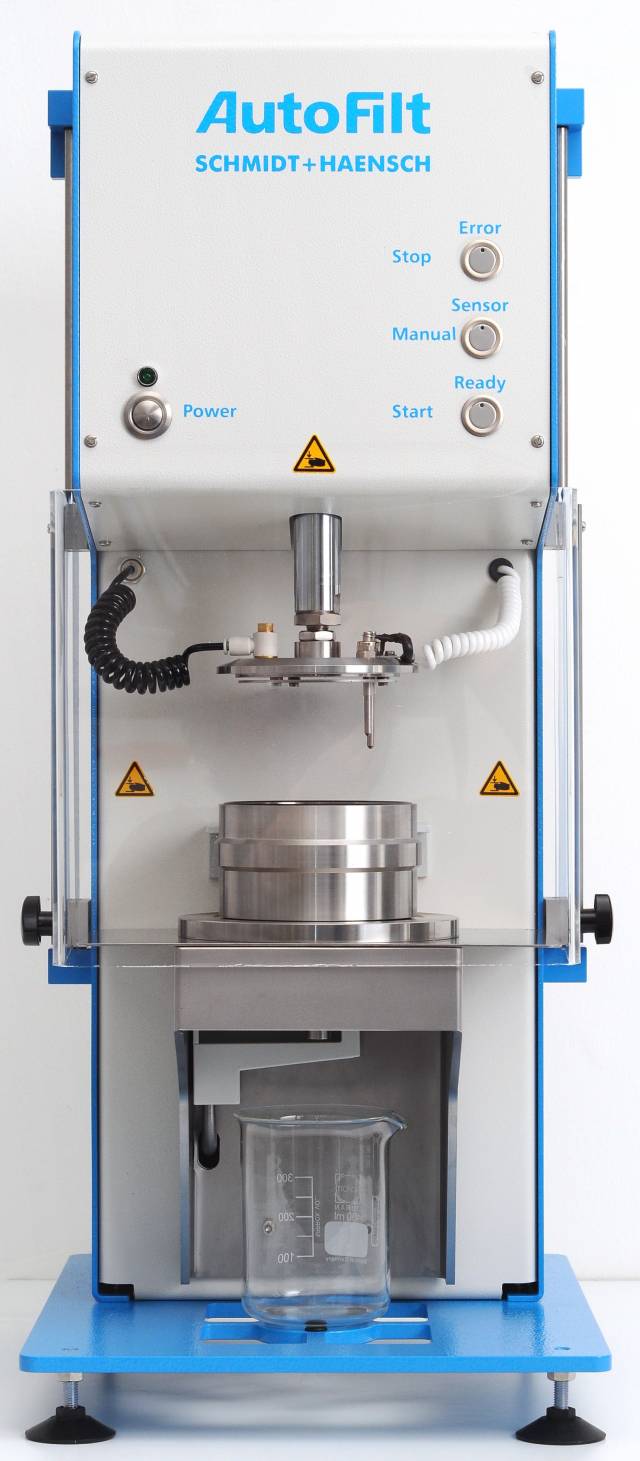 The new generation of AutoFilt Z is even more user-friendly and guarantees an absolutely safe and stable analysis. AutoFilt Z by SCHMIDT + HAENSCH is a processor-based system, discarding pre- and post-filtrates. Without chemicals, it results in high quality filtrates independent of sample viscosity or turbidity. It automatically achieves a constant sample volume with adjustable level sensors. Filter aid is recommended.  The AutoFilt Z automatically detects and and reports error conditions using LED technology.
AutoFilt Z® is mainly intended for use in modern, environmentally sensitive sugar laboratories. Samples can be prepared of first pressed juice of sugar beets as well as sugar cane. No chemical clarifying agents are required, resulting into a residue-free filtration.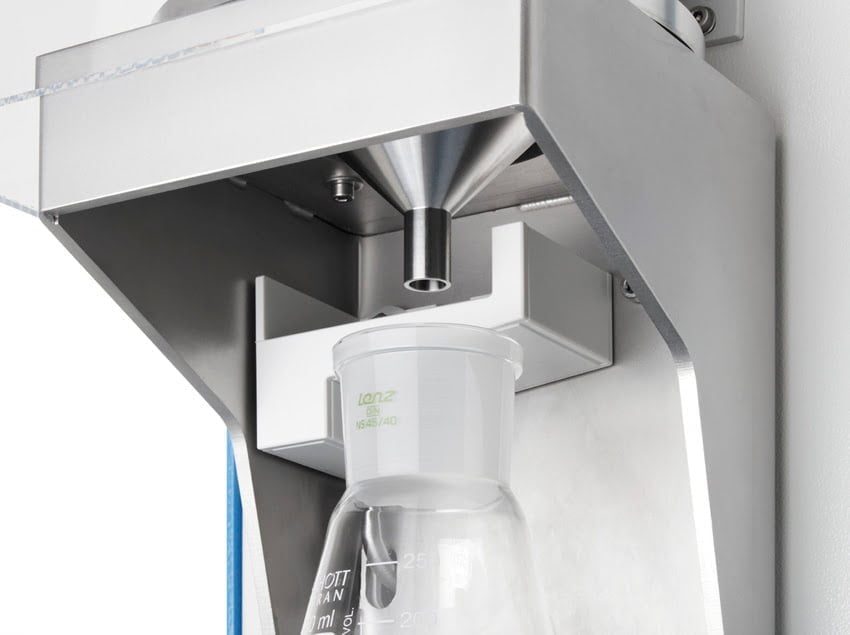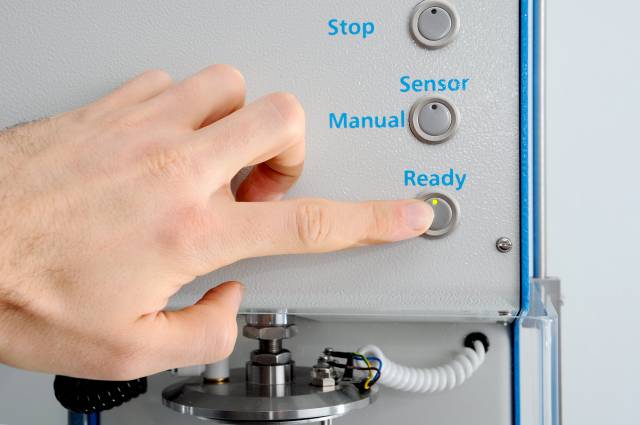 The new generation of AutoFilt Z® by SCHMIDT + HAENSCH is even more user-friendly and guarantees an absolutely safe and stable analysis.
The advanced sensor and processor-based system discards pre- and post-filtrate fractions and provides a high-quality filtrate. The first filtrate portion, which can contain suspended matter and particles, and the third filtration portion, which often contains foam that develops during the final filtration phase, are discarded. The result is a high-quality filtrate with constant sample volumes independent of the operator, sample viscosity, and turbidity.
Filtration
Filtration pressure adjustable

max. 5 bar (

0.5 MPa)

Sample volume

max. 300 ml

Filtrated sample volume


200 ml sensor controlled
Environmental condition
| | |
| --- | --- |
| Temperature | +10 °C to +40 °C |
Supply
Power Supply

100 V-240 V AC




47 – 63 Hz




40 W

Pressurized air

max. 10 bar (1.0 MPa)




oil free

Pressurized air tube

Ø outer 6 mm

Waste water tube

Ø inner 16 mm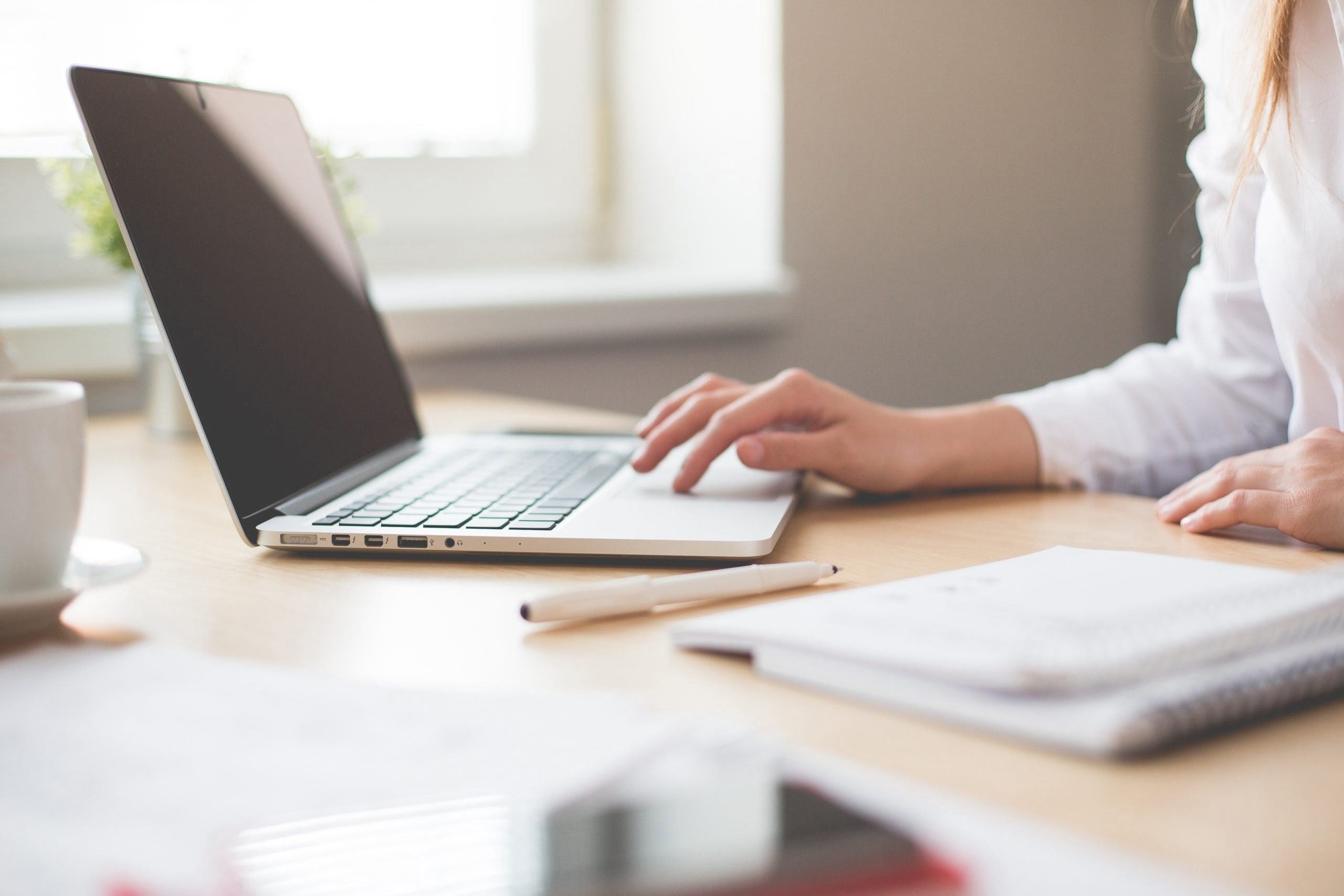 Learn more about this product
Do you have any questions about this product?