Validation and qualification for laboratory instruments and process analytical technology
An essential element of validation processes is the qualification of equipment and systems. As a manufacturer of laboratory equipment and process analytical systems, we at SCHMIDT + HAENSCH meet the enormous demand for qualification services with a holistic concept. Get documentation that support regulatory requirements and industry standards for instrument compliance.
Our qualification process is designed to save you costs, resources and time in the process. Our specialists have years of experience in the qualification of measuring instruments and know the current regulatory requirements of the applicable directives, standards, and laws. With our instrument qualification services, you can be confident that your instruments are installed, operating, and performing according to manufacturer's specifications and international standards such as 21 CFR Part 11 conformity, IQ, OQ, PQ or IPV and GLP/GMP.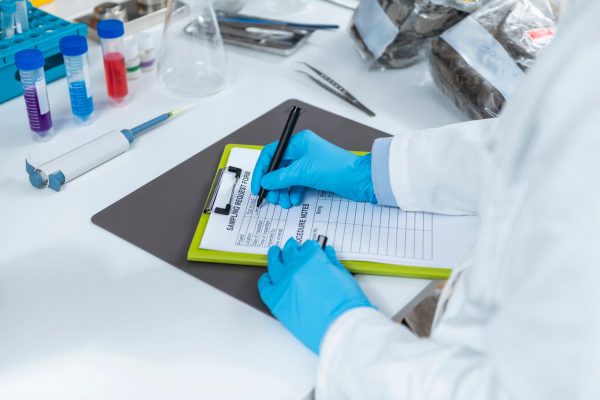 21 CFR Part 11 conformity is the recommended qualification variant for highly regulated, mostly pharmaceutical laboratories, also in some cases valid for cosmetics and food. Based on the standard qualification, further requirements are additionally covered, such as:
All necessary services and documents certifying and evaluating conformity with GAMP5 assessment, GMP, USP1058 as well as 21 CFR Part 11.
All necessary services and documents for a comprehensive DQ, IQ, OQ, PQ qualification requires
Pre-commissioning consultation, if required, as well as review, comment, and conformity assessment of the written DQ requirements in the customer's specification document
All required documentation for risk analysis and risk-based documentation or hazard assessment
Review and documentation of software requirements using an understandable checklist
Comprehensive on-site SOP support and documentation
User training that includes the metrological methodology of operation and cleaning as well as the security aspects of audit trail, user management and data integrity.
All services covered in the standard license described above 
Since the requirements are always customer-specific, our team will check your specific User Requirements Specifications (URS) to ensure the 21 CFR Part 11 conformity for our product in your company. Together with the IQ, OQ, PQ, and software validation, the instrument will meet all pharmaceutical requirements.
Already during the development and manufacturing of SCHMIDT + HAENSCH instruments, attention is paid to compliance with Good Manufacturing Practice (GMP) and Good Laboratory Practice (GLP). All instruments are designed to ensure conformity to GLP and GMP during the whole lifespan of the instrument. To  maintain this status, service and support are carried out by our trained service experts and always documented in a GMP/GLP-conform way. Standard Qualification is a GMP/GLP compliant qualification of laboratory equipment at our customers' site. Documentation includes: all necessary IQ, OQ, and PQ services in the working environment of our customers; all necessary documents, test protocols, and certificates; provision of all certified test equipment required for qualification, as well as measurement, control, and special tools; SOP support based on the requirements of the user and the measurement task; comprehensive application-related training of the operating personnel.
Installation qualification (IQ), operational qualification (OQ) and performance qualification (PQ), or instrument performance verification (IPV) services verify and document your instrument's ability to meet manufacturer design specifications for performance. All steps of this procedure are performed by trained engineers.
Software validation ensures that the software satisfies your customer-specific requirements. Documentation for software validity reduces the work required to integrate the new device into your system.
Want to request a service?