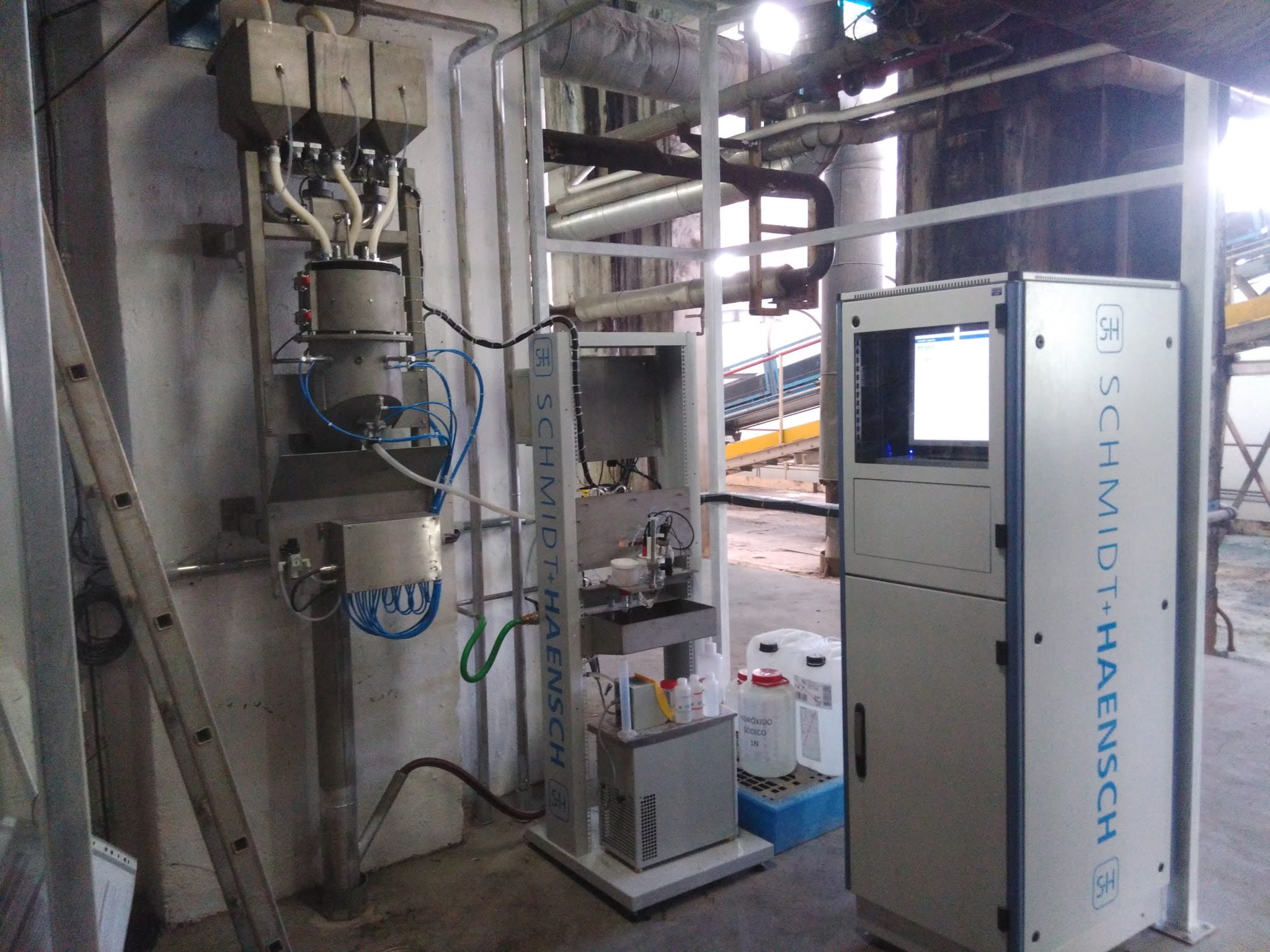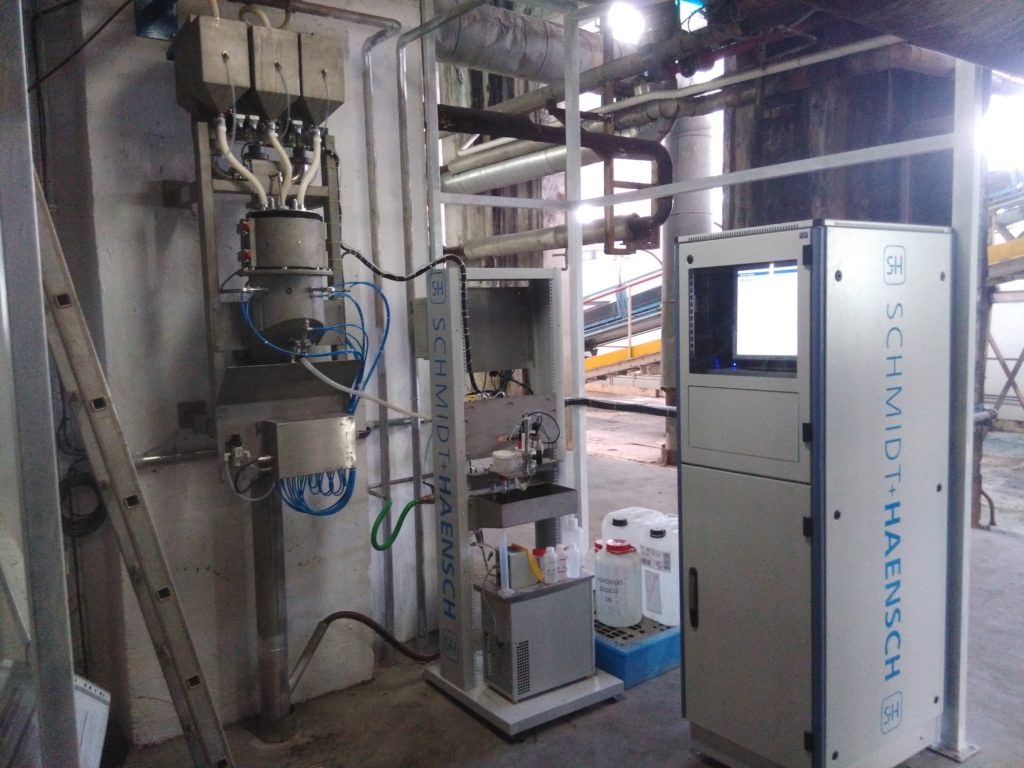 Analysis of pH, Alkalinity and Lime 
A fast and accurate analysis of the liming process is an important step in juice purification in a sugar factory. The on-line process analysis enables continuous process monitoring of the beet juice, enabling immediate process regulation. The automated sampling process optimizes reliability.
Continuous analysis of pH, alkalinity, and lime consumption
Permanent determination of product characteristics
Process optimization
Saving of raw and auxiliary materials
Saving of human resources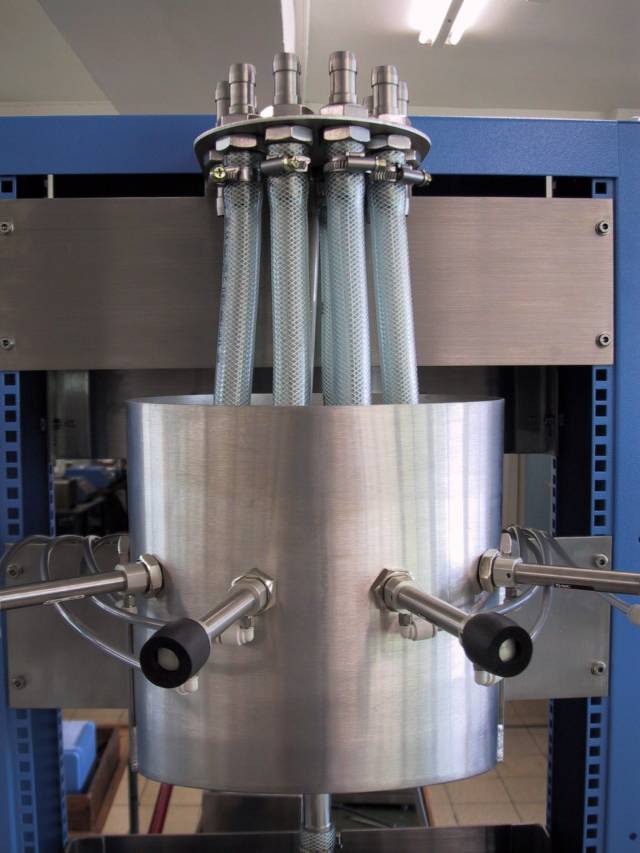 The complete system is controlled by a computing system which also controls all actuators and sensors using specially designed software for the application. All actions of the analysis process can be monitored online. After concluding the titration and calculation of results, all data can be transferred to external MIS or data base systems via standard interfaces.
A component of the pre and/or main liming tank is guided to a sample selection system which takes the sample to the measuring module. The order of the sample selection can be configured to your current needs.  In the process titration module, the sample volume is prepared in a defined way. Hot samples are cooled down in the double-jacketed reactor, followed by the titration which uses a pH electrode to control the titration volume.
The modular system can integrate several Schmidt + Haensch instruments. The modular concept and individual software modules allow us to offer flexible, customer tailored solutions. The system can analyze samples ranging from raw materials, intermediate products, up to the quality control of the final product.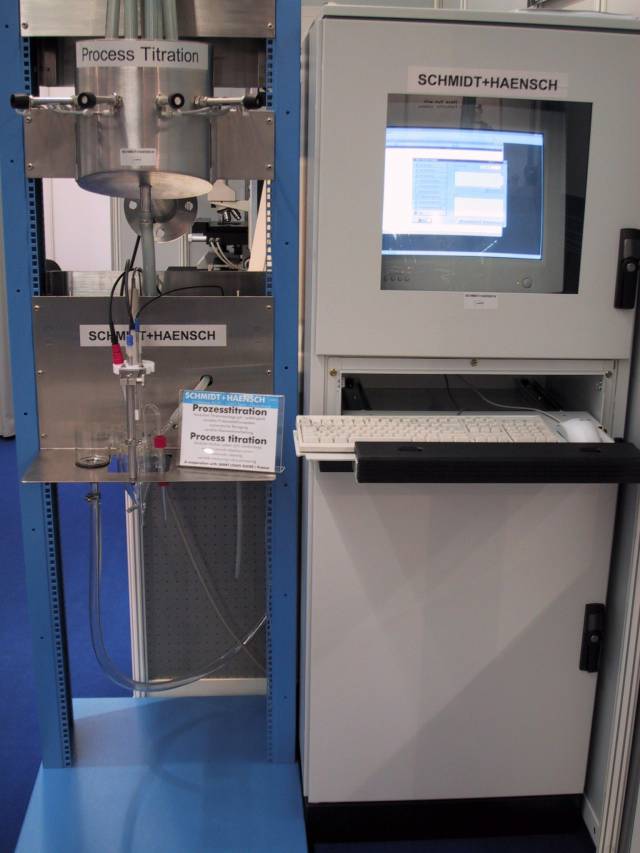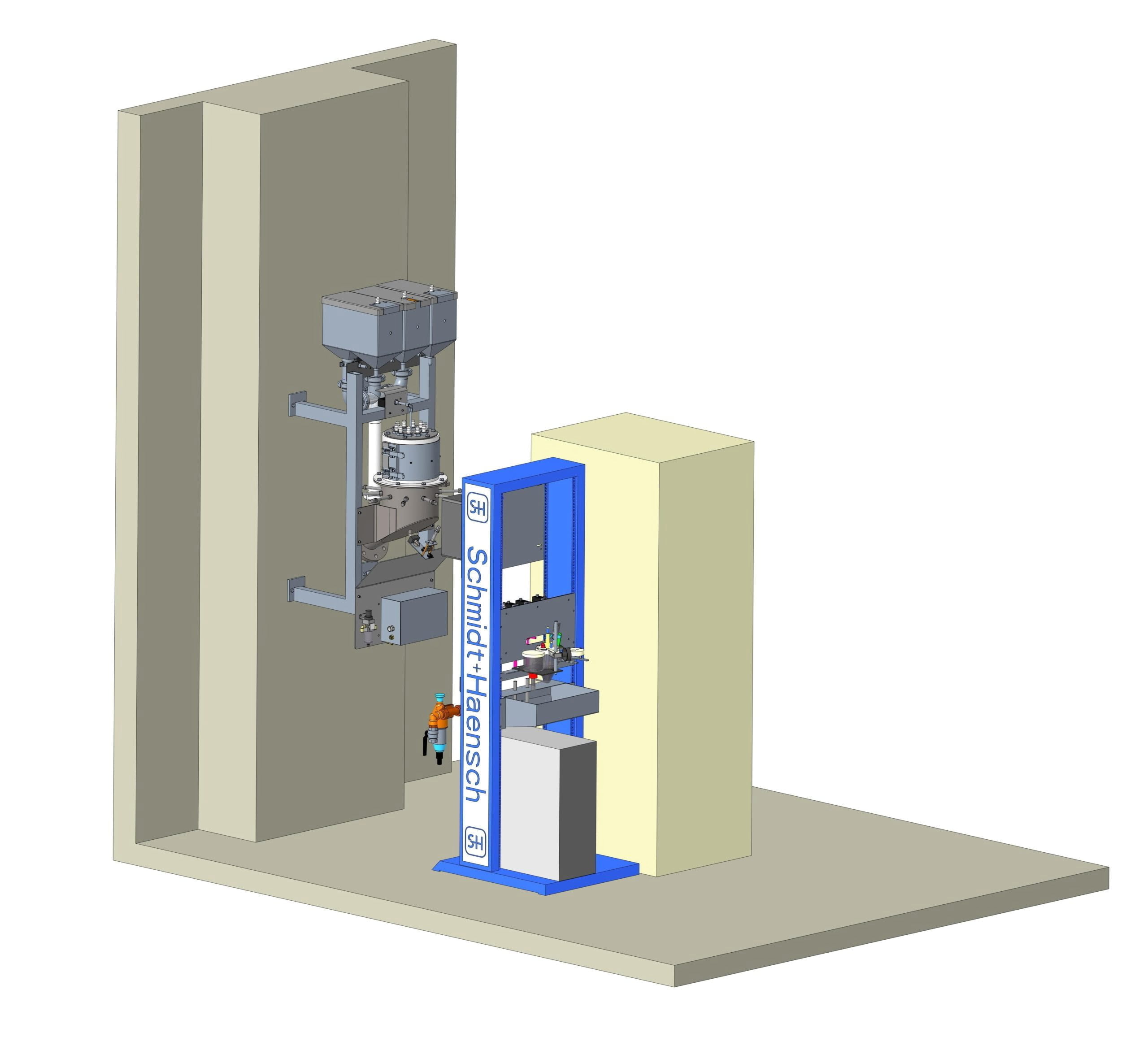 The automatic value determination results in a higher analysis frequency and offers current information about the process control. It can rapidly detect variations of the pH-value. The on-line titration system allows the exact dosing of lime to improve clarification and to reduce overdosing. Determination of alkalinity can reduce the consumption of limestone and coke. The aim is to optimize process performance, avoid product losses, and control limit levels. To this end, Schmidt + Haensch instruments are designed to monitor characteristics of process streams.
Combination of on-line analysis and automatic control systems
Saving raw and auxiliary materials by more effective quality control and better compliance with process and product specifications
Reduced clogging of the subsequent filtration
Reduced lime consumption by ~20 %
Fast return on investment (ROI) within one campaign
Saving of workload in the lab and shopfloor
System Construction
Robust construction, cabinet protection for PC and instruments: IP 55

Customer tailored, modular design

High process security and availability

Flexible autonomous system with data inputs, outputs, and serial interfaces
Operation
Simple operation on site

Simple adaptation of analysis parameters

Automatic cleaning
Processing of Results
Flexible processing of sample selections

Storage of measuring values and log files 
Maintenance/Service
Easy maintenance due to simple construction and easy accessibility

Remote control and maintenance of the process analyzer via modem or Internet with an additional  software module
Applications
Titrations, resp. including ph measurements in the sugar industry, chemical industry, etc.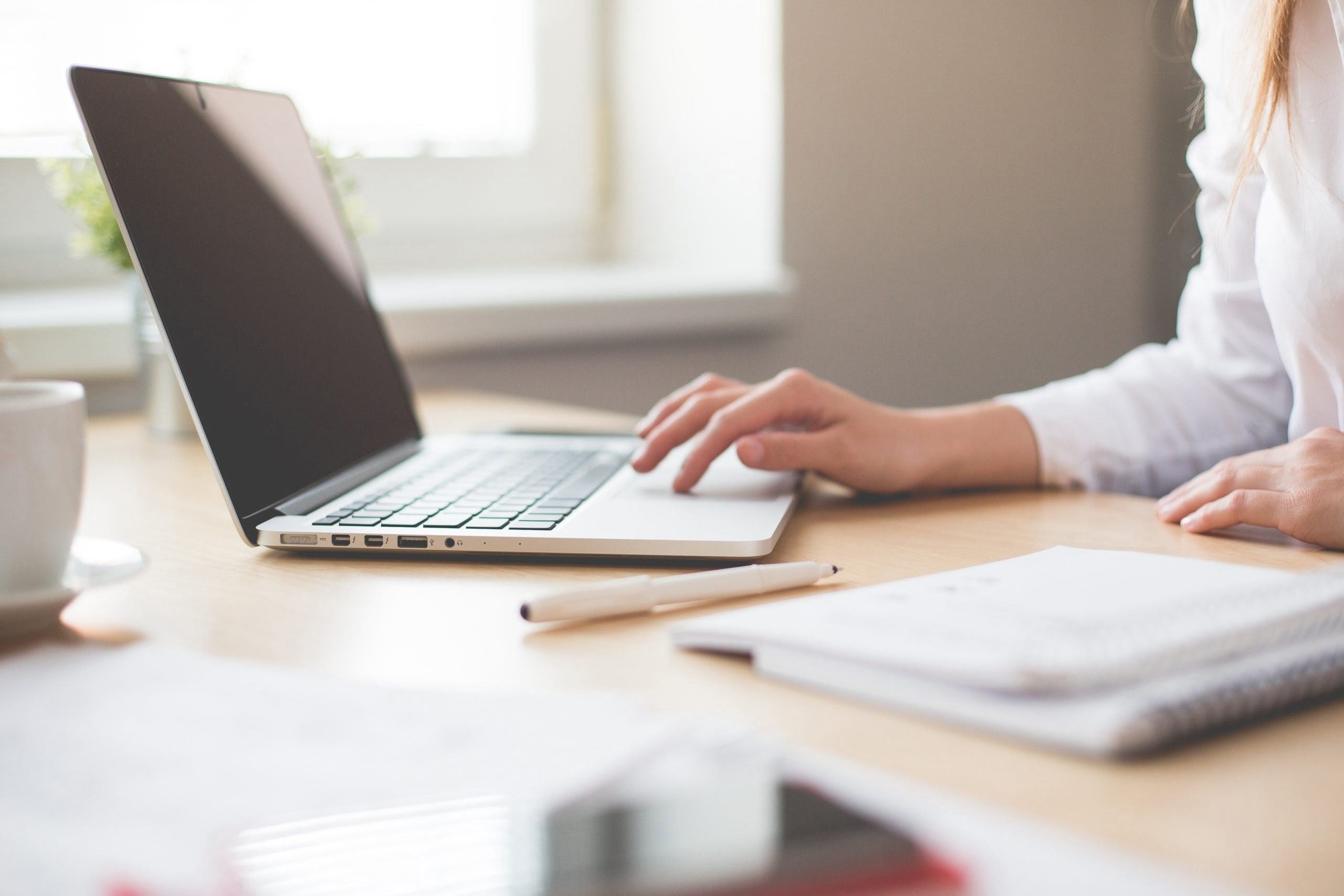 Learn more about this product
Do you have any questions about this product?