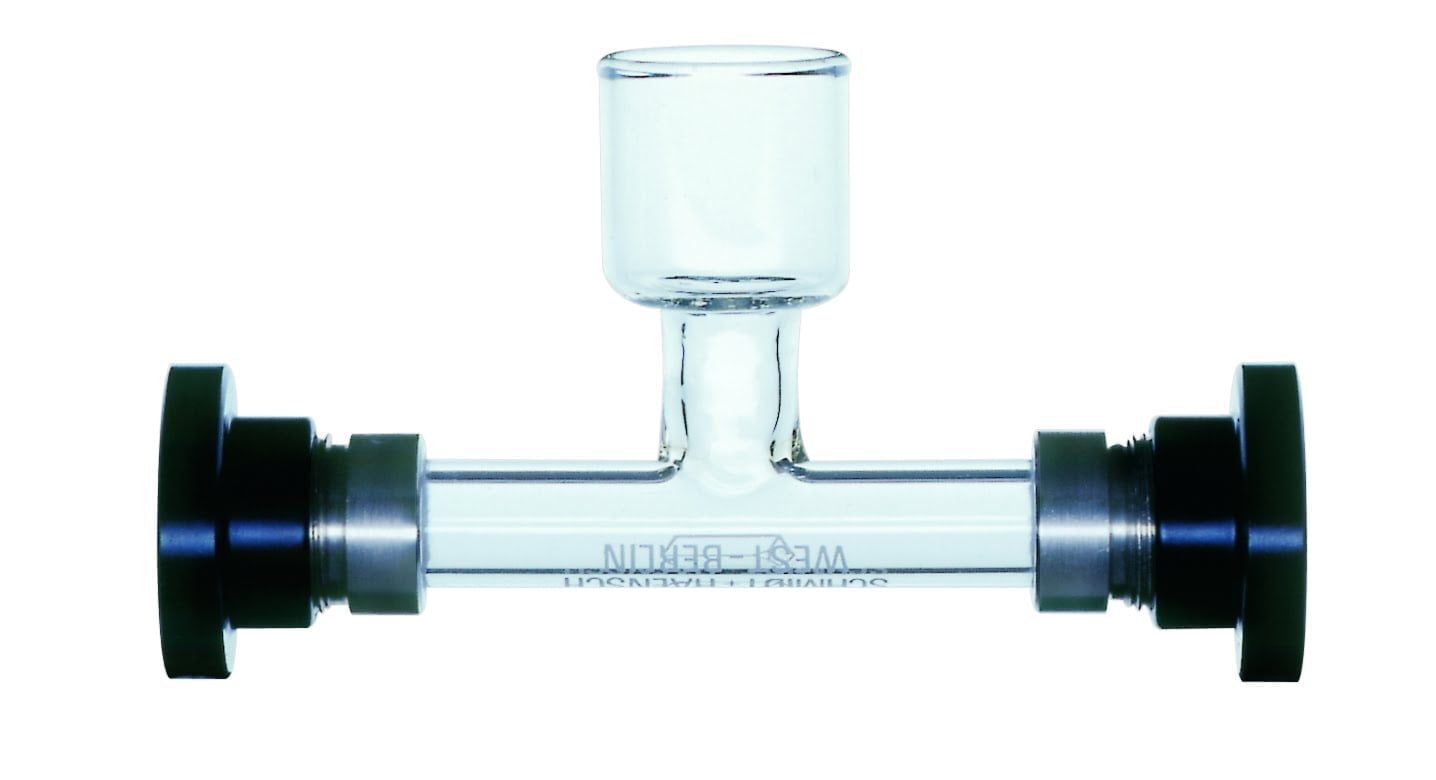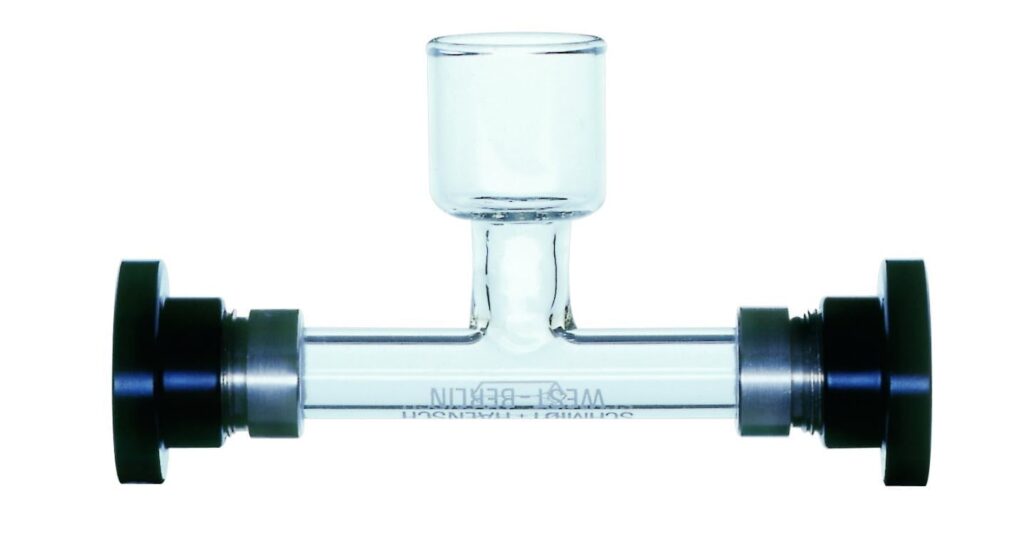 Glass tube with bubble trap
Glass sample tubes for polarimeters
Allows for easy filling
Bubble-free for accurate measurements
Can be integrated in a range of different applications
Meets the ICUMSA recommendations, class A (±0.01%) and the corresponding specifications of the O.I.M.L. and the Australian Standard K 157 regarding construction and precision

Learn more about this accessory
Glass sample tubes are available for single measurements and come with a standard bubble trap for bubble-free filling.
Choose between simple or center filling. The central filling cup allows easy filling and emptying of the tube. Air bubbles escape through the filler opening when moved slightly.
Polarimeter tubes of SCHMIDT+HAENSCH are designed for different applications. All tubes meet the ICUMSA recommendations, class A (±0.01%) and the corresponding specifications of the O.I.M.L. and the Australian Standard K 157 regarding construction and precision. In general: Longer measuring tubes are more reliable than short ones. Sample heterogeneity and residues from previous samples have a larger influence on the accuracy of the
measurement when applying shorter tubes. Larger sample volumes ensure more stability. An exception is the case of
dark samples; a shorter measuring tube might be necessary due to the high absorption of light.
Please consider that SCHMIDT+HAENSCH guarantees the precision of polarimeters only if SCHMIDT+HAENSCH measuring tubes are used.
ID-N° in specifications below
Description
Length in mm
Volume in
ml
ID-N°
Glass tube
with bubble trap
50
8.0
02604
100
10.5
02600
200
16.5
02601
Glass tube
with center
filling cup and additional temperature sensor (coding for tube length)
50
3.0
02611
+ temperature sensor
02626
100
6.0
02607
+ temperature sensor
02624
200
12.0
02608
+ temperature sensor
02625
Do you have any questions about this product?