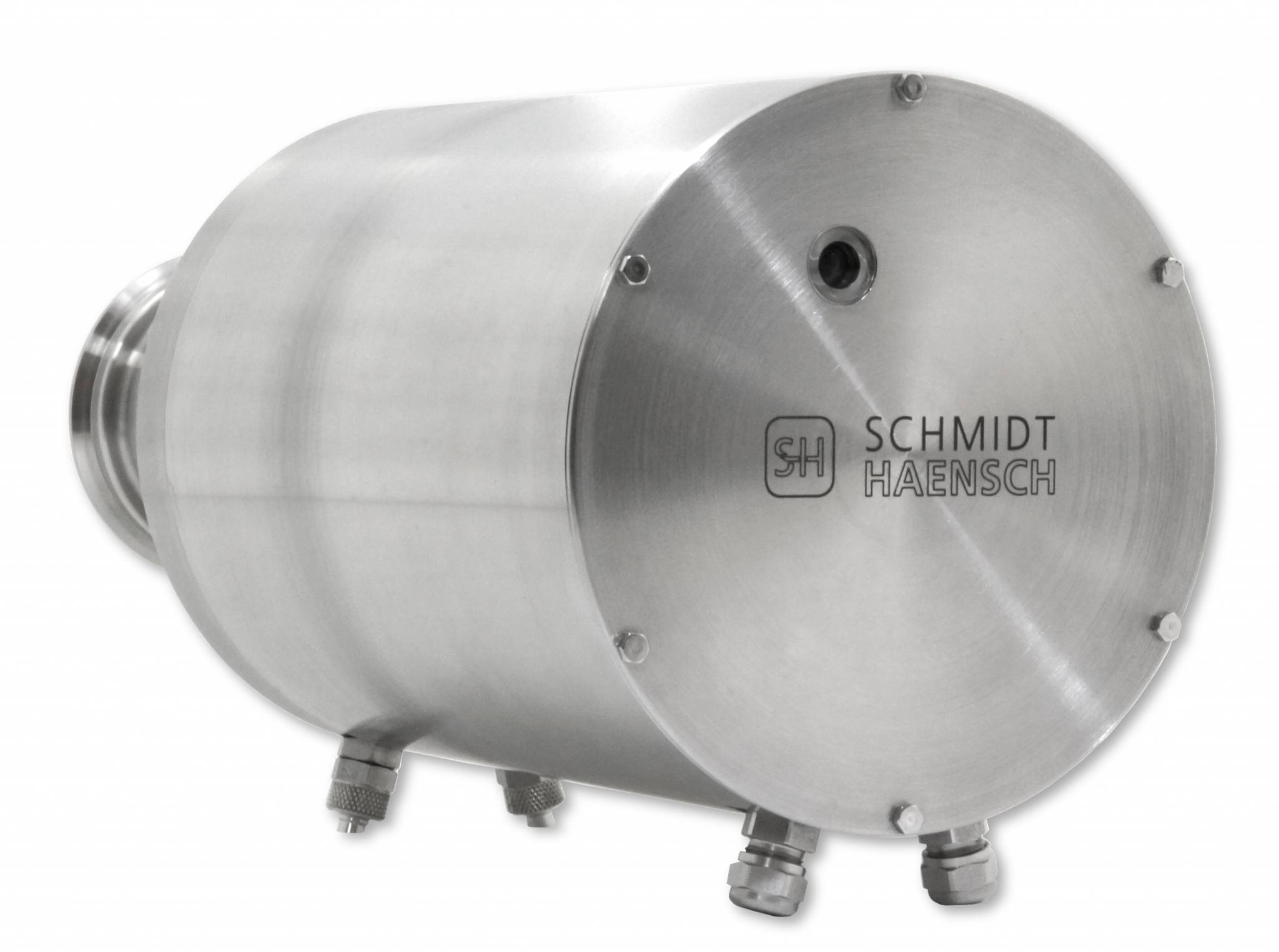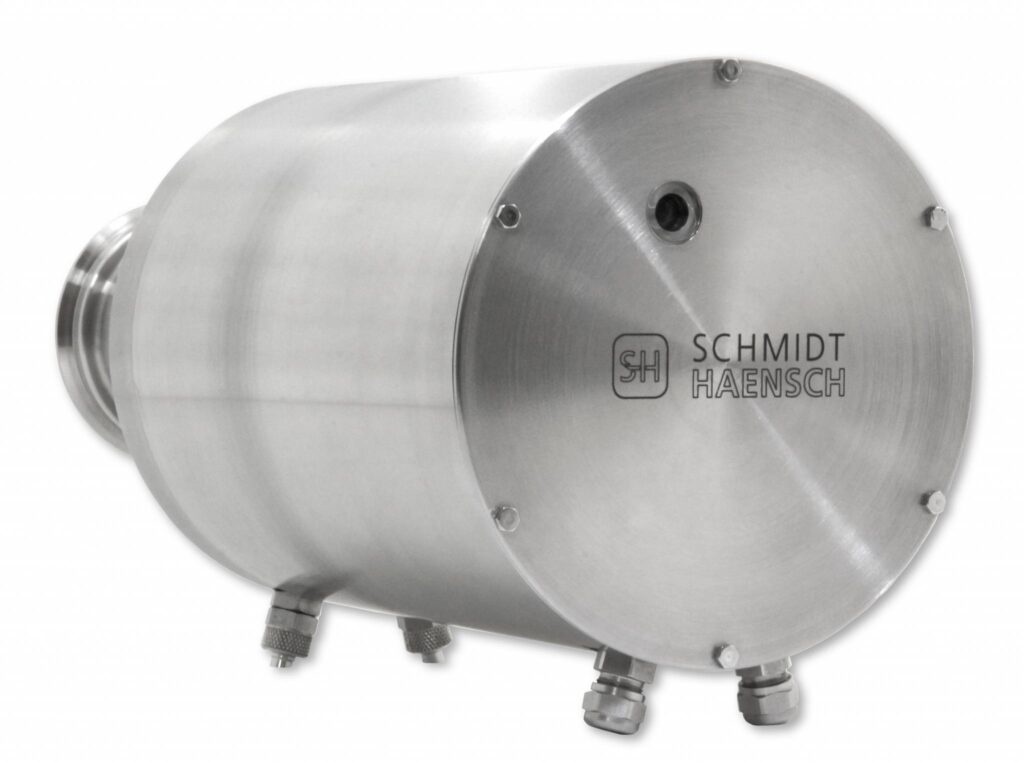 iPR EX - Explosion Protected
The explosion protection version of the Schmidt + Haensch process refractometer consists of an intrinsically safe, single-certified sensor, which can be installed in hazardous areas. It is chemical resistant, food safe, and delivers reliable and hygienic measurements, fully in-line with your production process.
Explosion-protected version of the iPR-B3
Suitable for all applications in explosion-proof areas
Certified according to European Classification ATEX II 1 G Ex ia IIC T4 Ga
Permanent in-line real-time measurement of the concentration of dissolved solids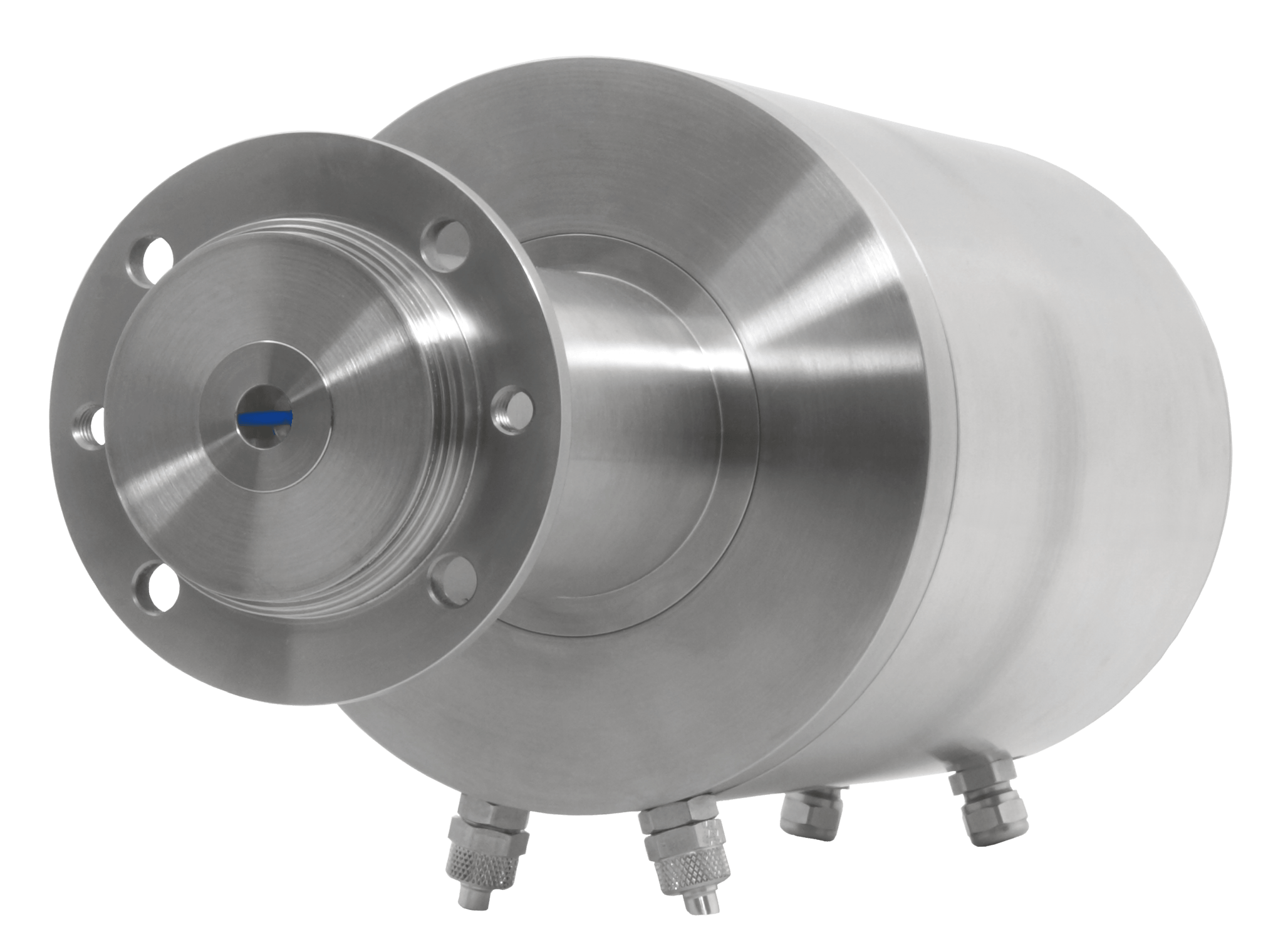 The 7" touch screen is individually configurable. The measured data can be output via Ethernet as a 24 V or 4-20 mA signal, or controllable relay.
For data transmission to other systems, serial RS 232, 485 interfaces, a CAN bus or UPC server are available.
Up to two measuring heads can be connected at the same time.
This fully automatic process sensor is perfectly suited for direct measurement of dissolved solids, process monitoring, and control in hazardous areas. With its explosion protection, it can be employed in the automotive, aviation, petrochemical, and refinery industries.
Conformity: Zone 0 Ex II 1 G Ex ia IIC T4 Ga, ATEX 2014/34/EU, EN 60079-0 (2012) + A11 (2013), EN 60079-11 (2012).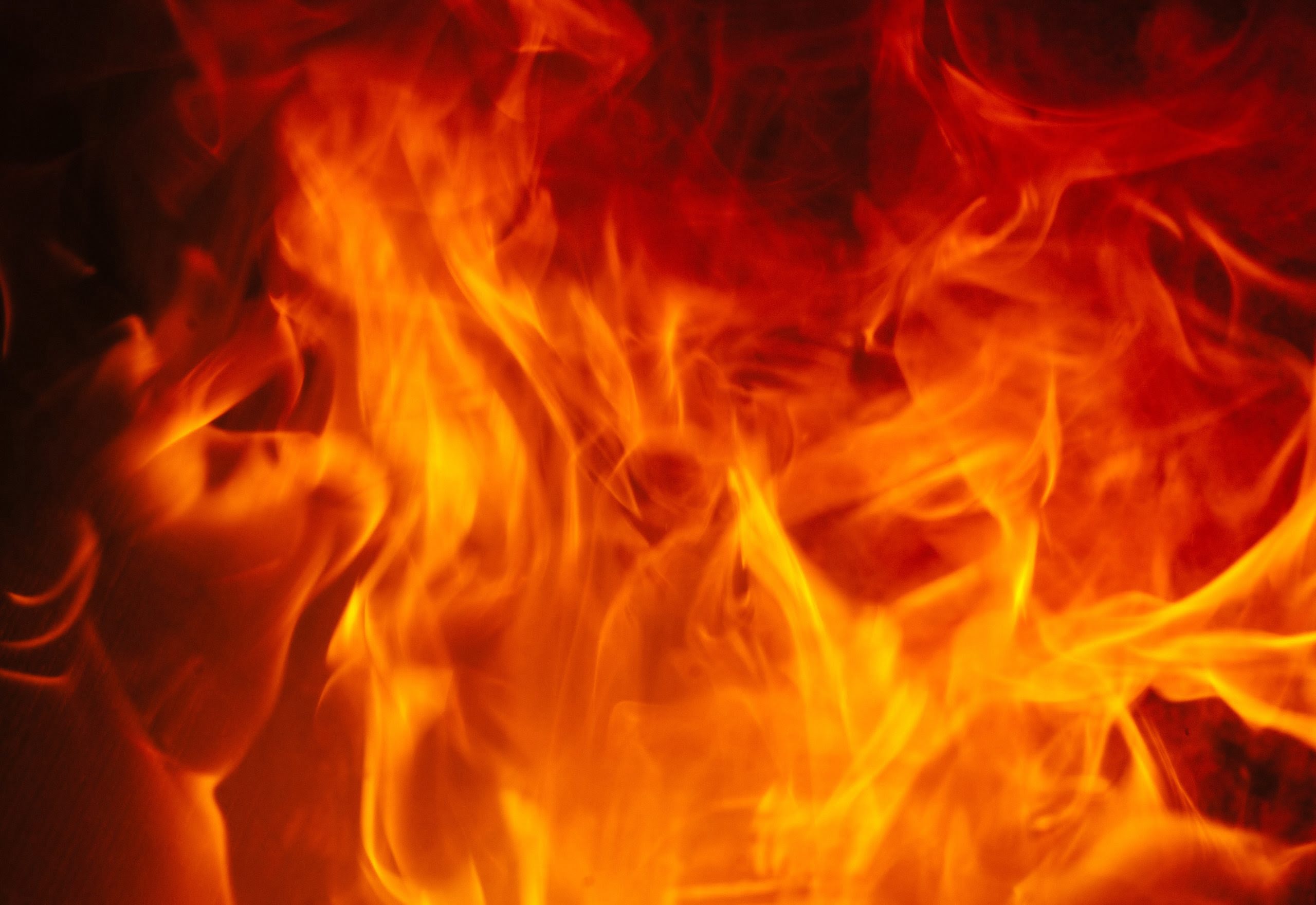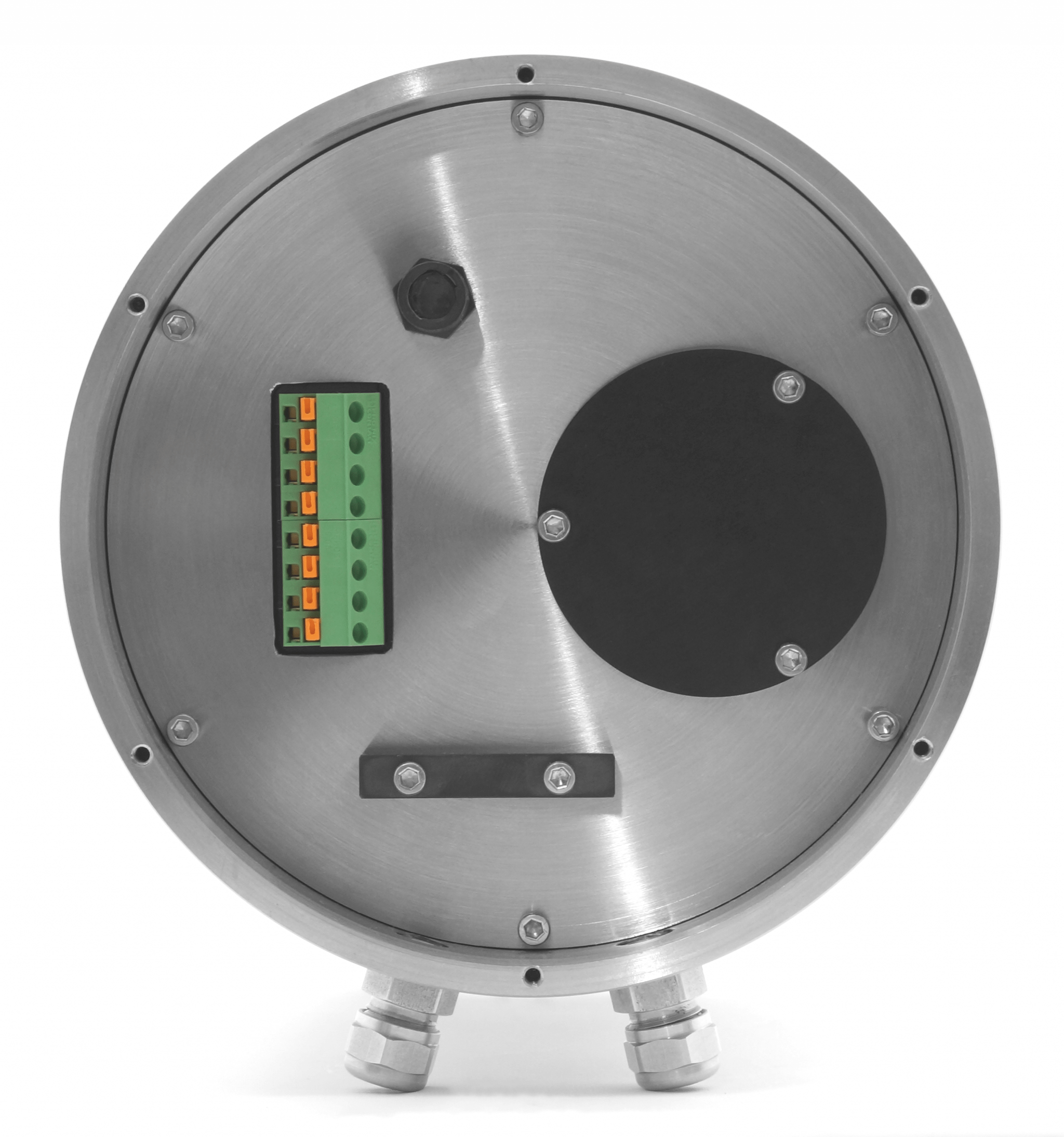 The Schmidt + Haensch critical-angle refractometer with sapphire prism and high-resolution photodiode array operates consistently, independent of medium color or opacity. Stainless steel measuring head is chemical resistant, food safe, hygienic, for process temperatures up to 120 °C (with connected water cooling) and pressures up to 1 MPa. The measuring signals are routed to the non-explosive area via a special cable (maximum length 500 m) and connected to four Zener barriers. The connection to the central control system is realized with a RTU Modbus or serial RS 485 interface. Alternatively, Schmidt + Haensch offers a control unit which can also be installed outside the hazardous area.
Main specifications
Standards
ATEX II 1 G Ex ia IIC T4 Ga
IEC in preparation
Measuring range
1.32000 – 1.52000 nD
Resolution
0.00001 nD
Precision
±0.00014 nD
Temperature
| | |
| --- | --- |
| Ambient temperature | -20 °C to +65 °C |
| Process Temperature | -20°C to +120 °C* |
| Temperature resolution/precision | 0.01°C / ±0.2°C (0° to 70°C) |
| Process pressure | 0 to 1 MPa (145 psi, 10 bar) |
Additional informationen
| | |
| --- | --- |
| Prism | Sapphire |
| Wetted parts | Sapphire (prism), stainless steel, FKM |
| Protection class | IP 67 |
| Light source / wavelength | LED, 589 nm |
| Interface, switches | ModBus, RS485 and 24V with external Zener barriers |
| Dimensions | 330mm x 149mm (length x diameter) |
| Weight | 9600g |
Control unit
Operation
One and two measuring headsets are available, connectable with built-in Zener barriers
Display
7″ Touchscreen, 800 x 480 pixel
Interface
Ethernet
DIN rail parts (expandable)
Switch inputs (24 V) and outputs (24 V / relay / 4-20 mA) / Communication (RS232 / RS485), CAN, UPC Server
Highlights
Configuration of measuring head and outputs / Adjust switching thresholds and analog outputs /
Concentration and other scales user programmable
Power
85 V … 265 V 50/60Hz
Housing
IP65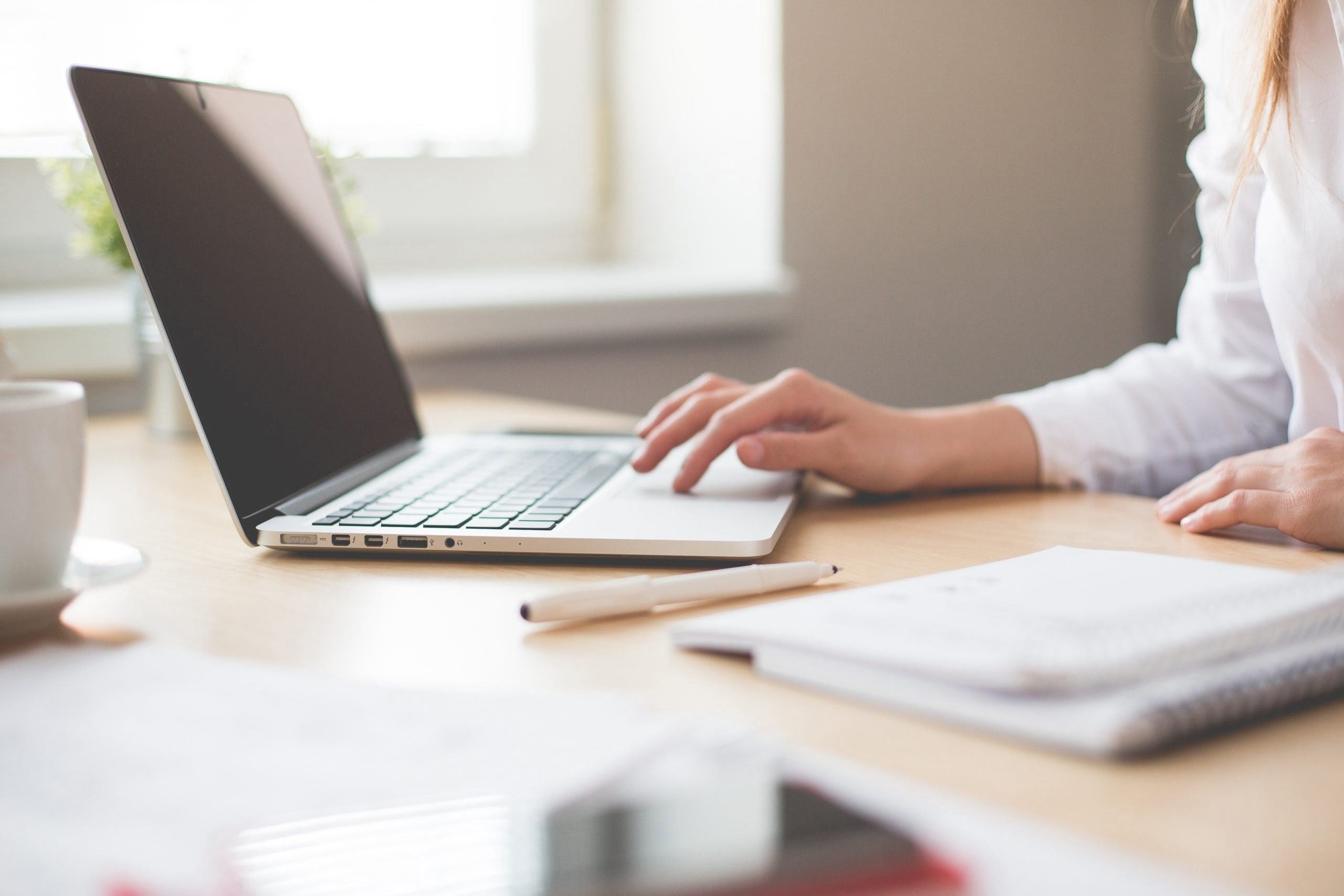 Learn more about this product
Do you have any questions about this product?