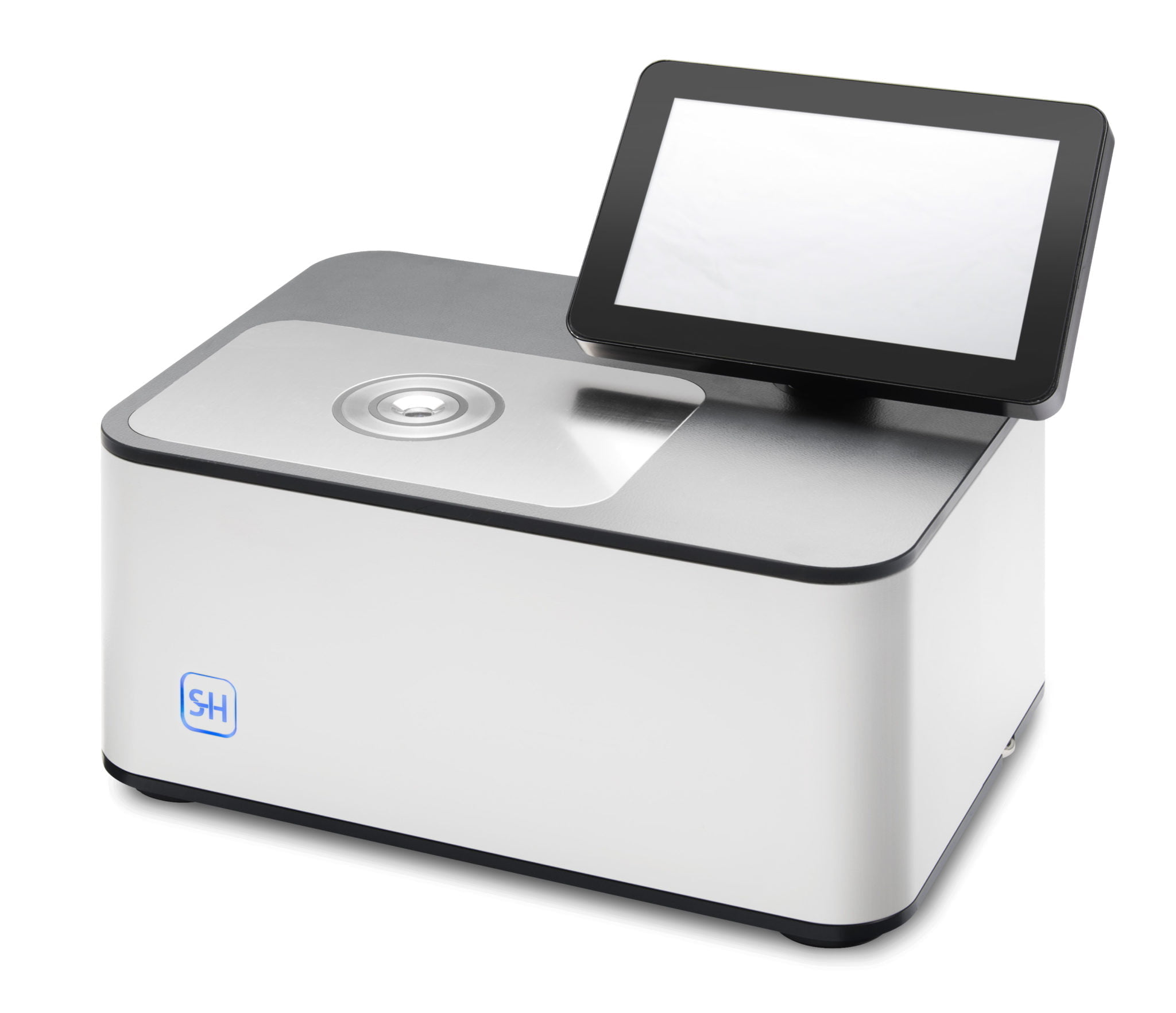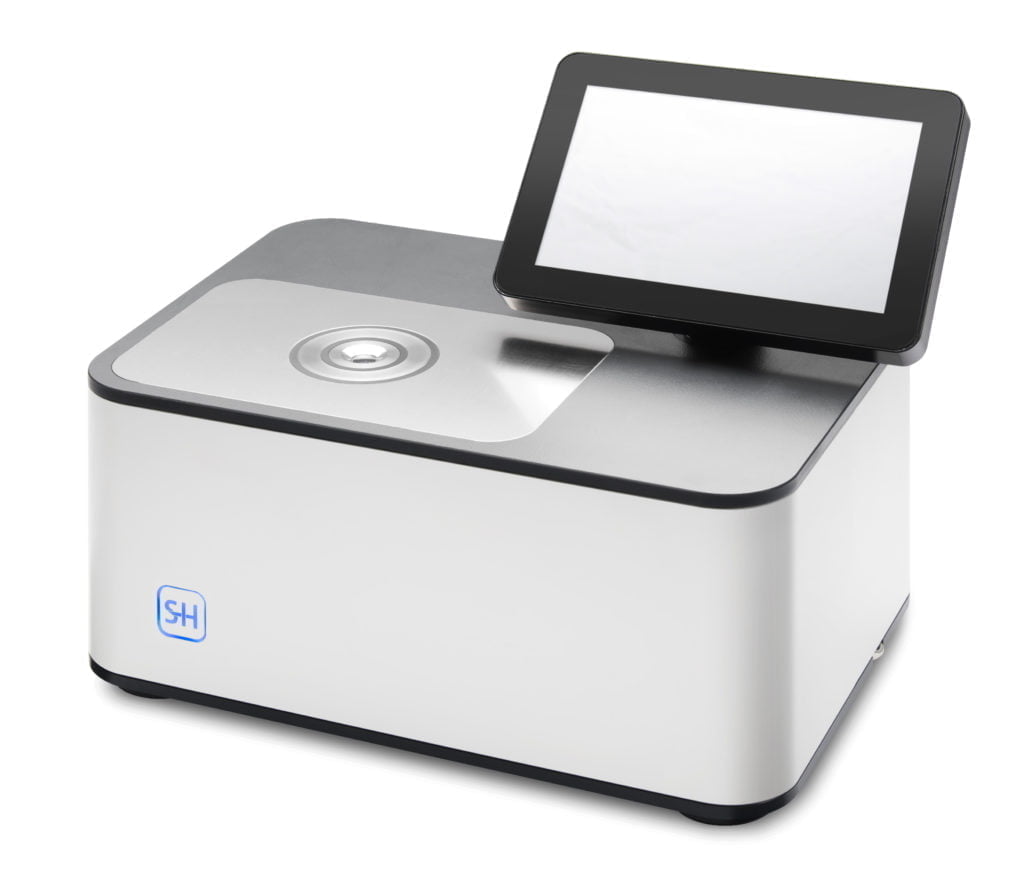 Our state-of-the-art refractometer delivers highest precision measurements throughout the entire product lifecycle. The VariRef allows multi-point calibration for the most complete measurement range, thus giving you the tools for a fast and economic maintenance at your side. With the VariPol's rapid temperature control and adjustable sample compartment, both liquid and solid samples can be measured. All Vari instruments are connectable to web browsers, e.g. Google Chrome , on your favorable device, smartphone, tablet, or personal computer.
Pharma-ready module with 21 CFR part 11 compliance is available, including all documents, options, and methods.
ID-N° 32001 (multiple variations in specifications below) 
Liquid and solid samples

Modular and connectable to network 

Multi-point calibration for full measurement range

User friendly 

Fast temperature control, rapid measuring results 

Easy cleaning

Maintenance free 

21 CFR part 11 conform 

ELN; LIMS ready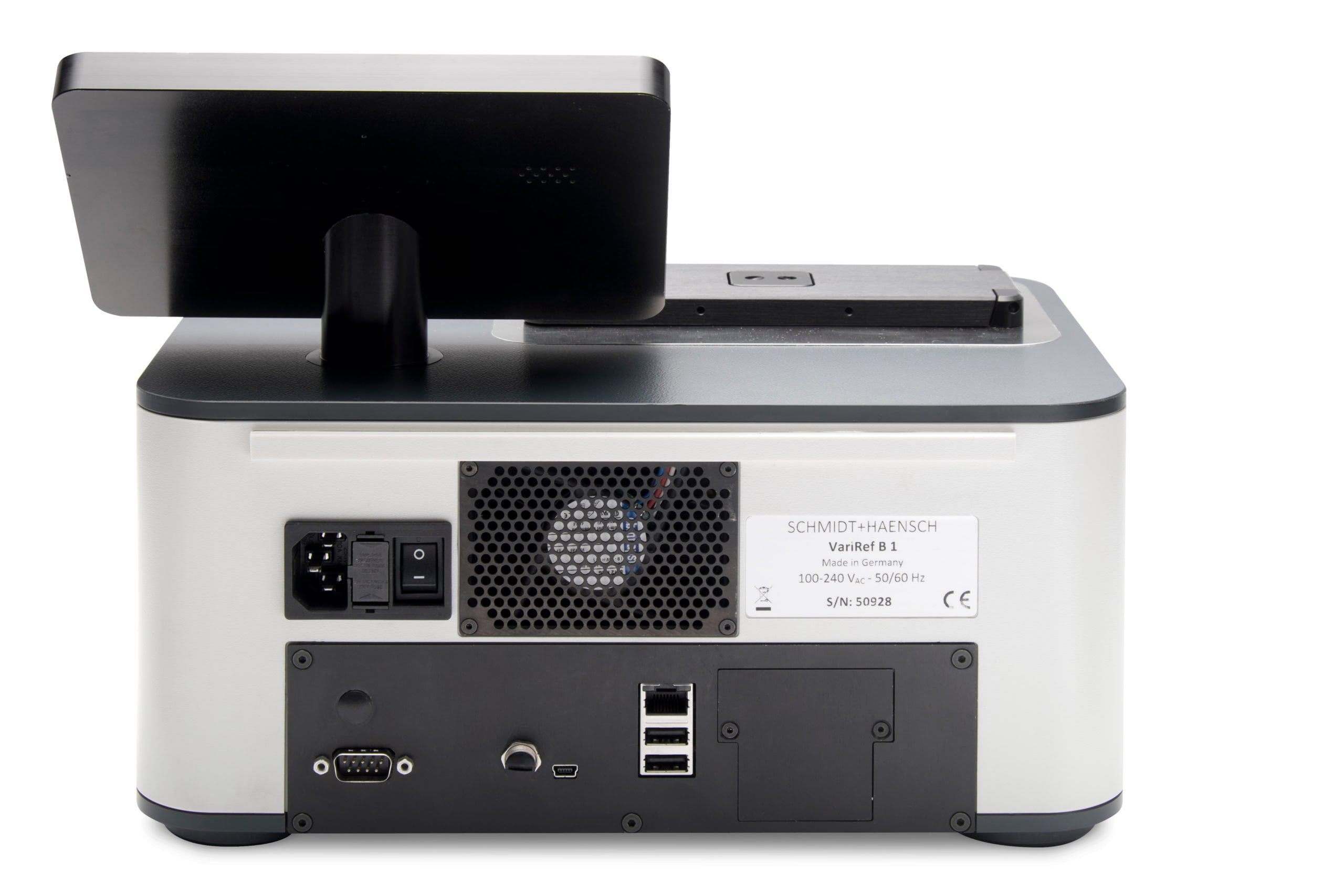 The VariRef combines proven SCHMIDT + HAENSCH technology with the modularity of the VariFamily. The new double isolated peltier systems allows fast temperature control and reduces the influence of environment temperature, resulting in rapid and precise measurements. The VariRef has the well-established SCHMIDT + HAENSCH sample chamber. Its flat shape is ideal for easy cleaning. Different sample chamber covers for liquids and solid samples makes it possible to adapt the device to your application. When dealing with hard-to-clean or hazardous materials we offer a special covered version to ensure a long and reliable product lifespan.
SCHMIDT + HAENSCH refractometers can be used for purity investigations, sample recognition, dilution control or composition. They are also used for characterization of substances or for determination of substance composition, especially of organic liquids or raw materials. With different sample chamber compartment doors it is also possible to measure solid samples which makes it also suitable for other applications, such as quality control of optical films, glass or fibers. Refractometers are also widely used in food, oil, fuel, and other industries to measure and monitor the concentration of components throughout the fabrication process.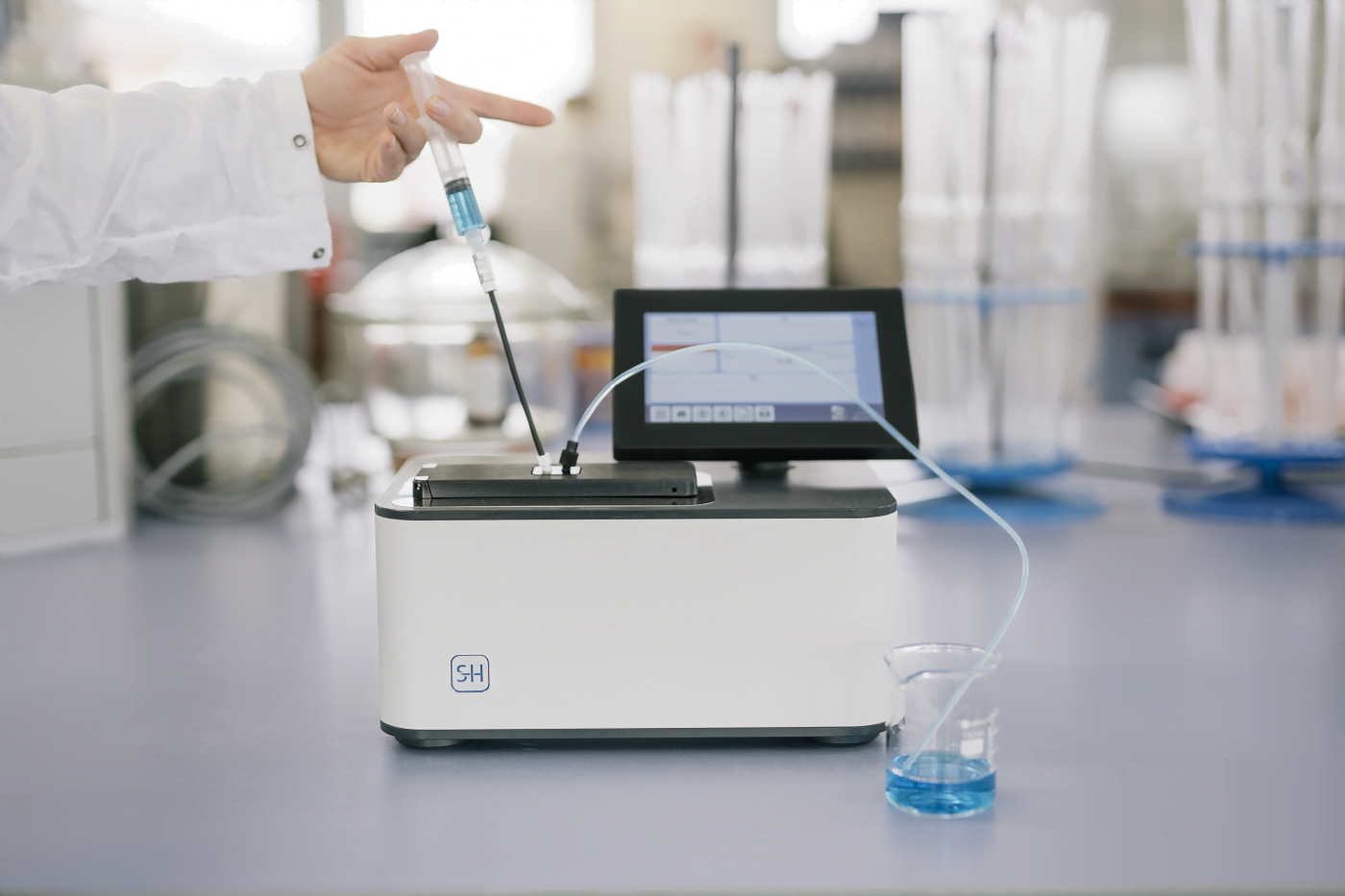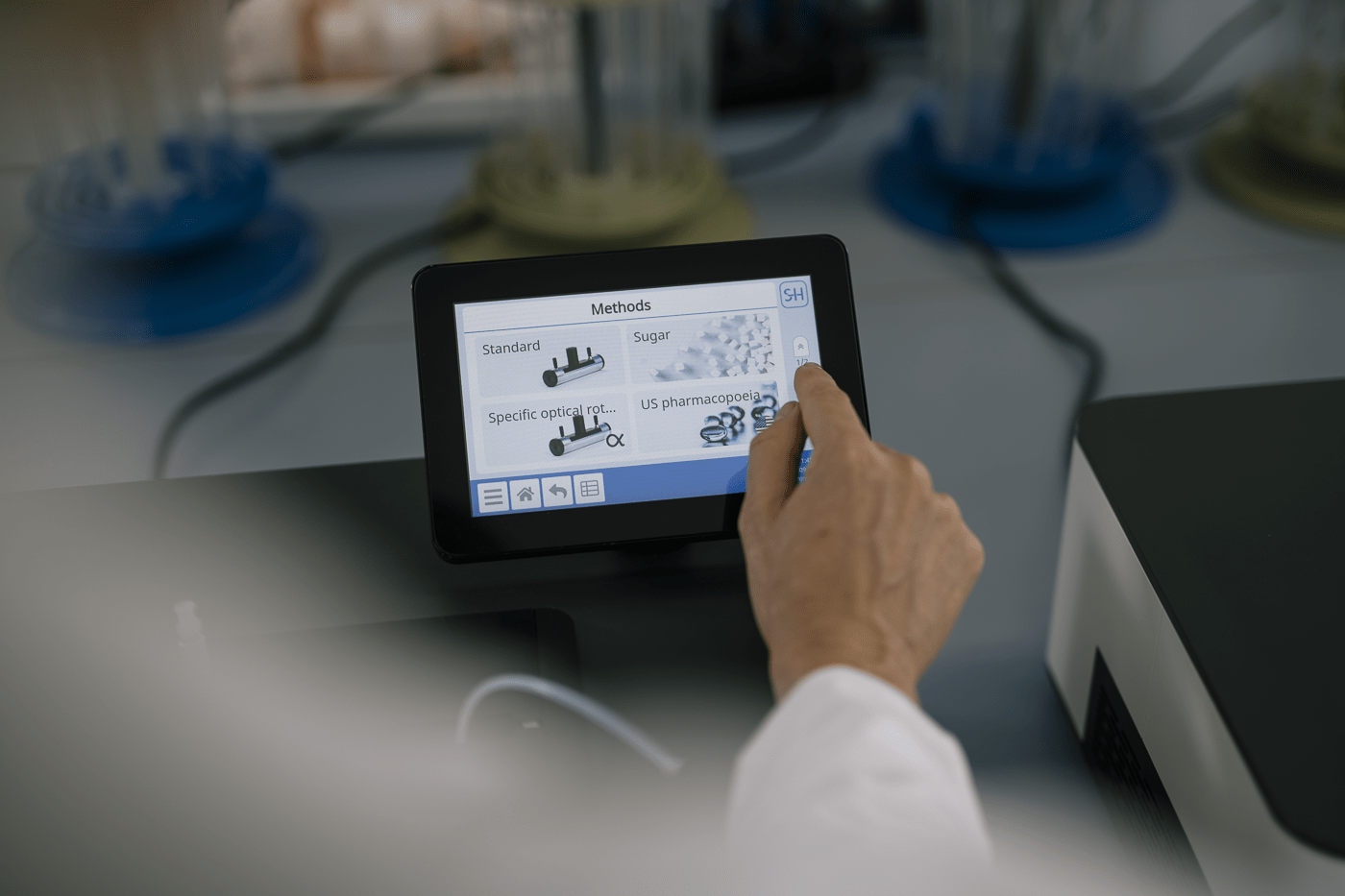 The new user-friendly Aquisys 3 software can be accessed either using a 7" user interface or remote via Google Chrome on your favorite device, smartphone, tablet or personal computer. As part of the VariFamily the VariRef can be used from different users simultaneously, enabling lab managers to handle and sign data, while lab technicians are still measuring.
Modules of the Vari Ref are:
VariRef A: high standard, high resolution and repeatability; mainly for research and development and special pharmaceutical applications
VariRef B: different measurement ranges depending on application, highest range of temperature, for all different industries (depending on measurement range)
VariRef C: basic model, most economic version, high temperature range, for all simple applications such as use in the food industry production labs.
 
Specifications
VariRef C
VariRef B
VariRef A
Measuring scales 

Refractive Index (RI), Sucrose (% Brix), Standard scales included, freely definable scales

Refractive Index (RI), Sucrose (% Brix), USG

Measuring range 

1.3200 – 1.5800 RI / 100% Brix

1.29000 – 1.58000 RI / 100% Brix; 1.32000 – 1.70000 RI / 100% Brix 

1.320000 – 1.580000 RI / 100% Brix

Resolution 

0.0001 RI / 0.05% Brix

0.00001 RI / 0.01% Brix 

0.000001 RI / 0.001% Brix

Precision 

± 0.0001 RI* / ± 0.05% Brix*

± 0.00002 RI* / ± 0.02% Brix*

± 0.00002 RI* / ± 0.02% Brix*

Repeatability 

± 0.0001 RI / ± 0.05% Brix

± 0.00002 RI / ± 0.02% Brix 

± 0.000005 RI / ± 0.006% Brix

Ambient temperature 

+ 10 °C to + 40 °C

Temperature measurement 

Pt 1000 sensor

Temperature range

5 °C to 80 °C 

5°C to 100 °C 

20 °C (others upon request)

Temperature resolution

0.01 °C

Temperature precision

± 0.03 °C *

Measurement mode 

Single sample or flow through measurement (with optional compartment door)

Prism 

Sapphire 

Sapphire / YAG

Sapphire

Light source / wavelength 

LED, interference filter 589 nm

Display 

Without user interface or with 7" Touchscreen user interface, 800 x 480 Pixel

Operation 

Touchscreen**, Keyboard***, Mouse***, Barcode Reader***, Remote via PC/Tablet/Smartphone with Aquisys3 software***

Interfaces 

Ethernet 10/100/1000, RS232, SH connector, USB, WLAN**, Modbus**, Canbus**, Profibus**

Conformity

International Pharmacopoea, ASTM, AOAC, DIN, FDA, ICUMSA and others
Please configure the product using our configurator on the left. We will receive this information and be in touch with you shortly to discuss your requirements. You can also leave the configuration empty and one of our team can help you with your enquiry.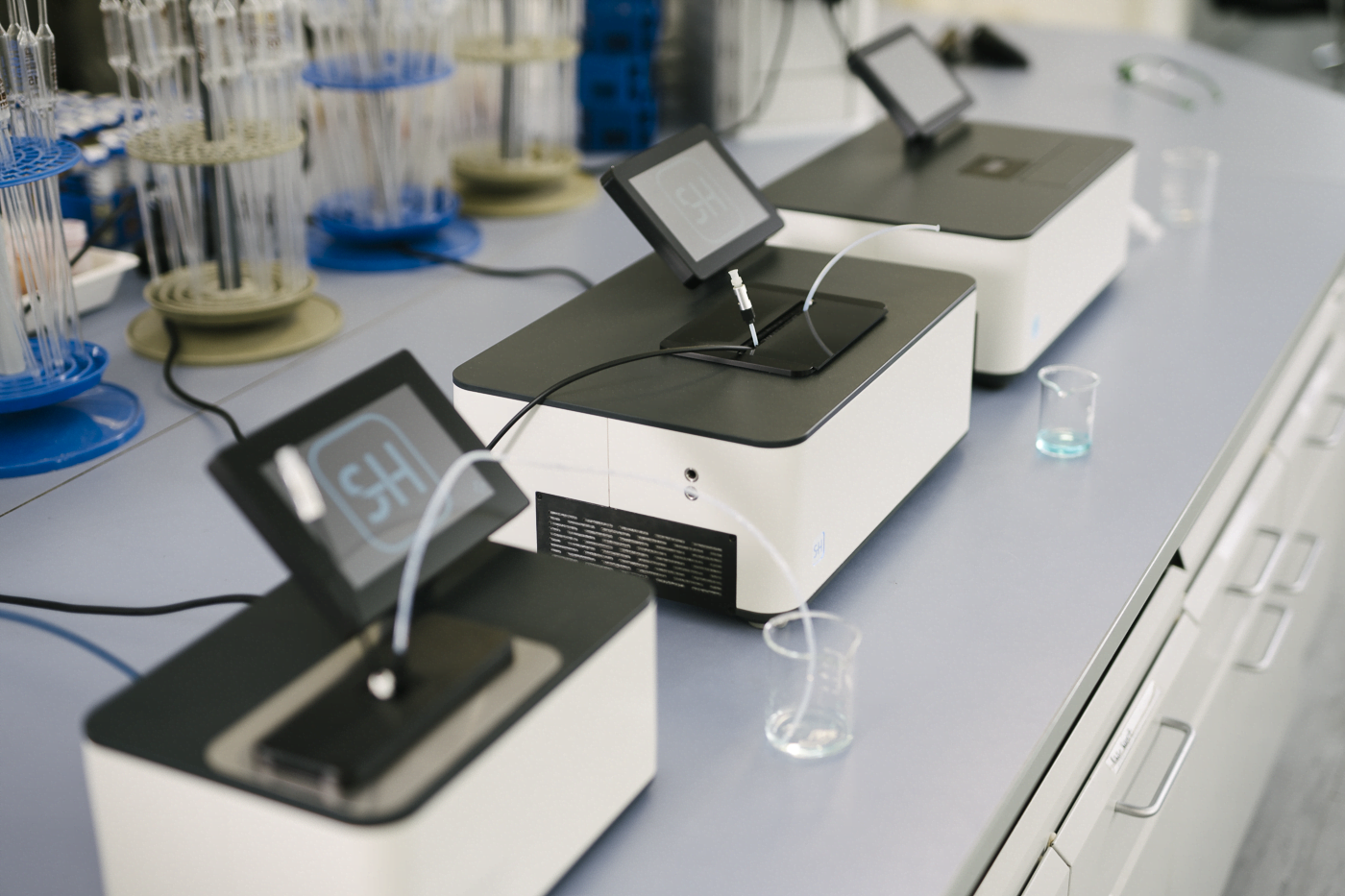 Learn more about this product
Would you like to find out more about the VarRef's use, how to setup your instrument or receive a personal training, custom tailored to your needs? – Apply to our Academy Webinars and get ready to use your SCHMIDT + HAENSCH instruments like a pro.
Do you have any questions about this product?